Netflix announces 12 new anime series
The streaming service will be adding several different anime series to their platform.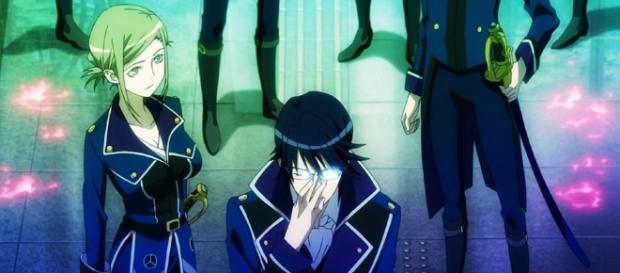 #Netflix is an extremely popular TV and movie #streaming service used by many thousands of people around the world. The company has recently announced that it will be releasing 12 new #Anime Series come the New Year including the animated movie "Godzilla." Anime fans have been celebrating the news as Netflix has promised them several new series to pick from.
Netflix makes the announcement
According to The Verge, Netflix recently announced they would be bringing 12 different anime series to the streaming service. The announcement stated that these new anime series would be arriving later in the new years and fans cannot wait to watch these anime series.
The trailers for these anime series have already been released online and fans can get a sneak peek of what is to come. According to Polygon, Netflix has also confirmed that they are bringing the animated version of the movie "Godzilla" to their streaming service as well.
These anime series originated from Japan and the West and are a mix of original series, manga adaptations and reboots of older series. Fans will get to see some of their favorite shows for the first time and they could not be more excited.
Different genres of anime coming to the streaming service
According to Gamespot, there will be several different genres of anime for fans to choose from as Netflix will have everything from "Baki" about martial arts to "B: The Beginning" a crime thriller. As for the original anime series, a studio named Bones who created "My Hero Academia", "Eureka 7" and "Soul Eater" for the small screen have announced their new series "A.I.C.O INCARNATION."
This original anime series is to follow the adventures of a girl named Aiko in Tokyo who has lost her family in an event called "The Burst." Two-years after the huge disaster Aiko finds the origin point of "The Blast" and discovers that this place holds the secret to special powers she has locked within her own body.
Another original anime series if the anime titled "Fate/ Apocrypha" which is an adaptation of a light novel and game series. The anime follows the adventures of several different mage clans who continuously battle for the possession of a holy grail. This anime is the latest development in the "Fate/Apocrypha" franchise which has a huge cult following.
Other anime coming to Netflix include "Godzilla: Monster Planet," Kakegurui," "Lost Song," "Children of the Whales," "Sword Guy" and "Knights of the Zodiac: Saint Seiya." These anime contain the genres of fantasy, horror, and drama and explore the different themes of friendship, honor, love, and redemption.
Netflix has confirmed that all 12 of these new anime series will be available to subscribers come 2018. Fans will have to wait until the new year to watch these new animated series.