'Naruto' live-action script to get a rewrite
Red's writers are set to lend their hand on the movie scripts. Production is still going strong.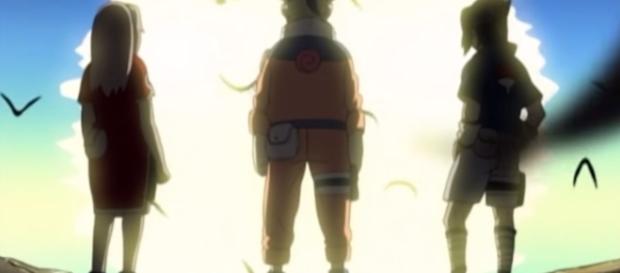 Looks like there's no stopping Hollywood from trying to cash in on the anime and manga craze as the "Naruto" live-action project soldiers on. After Shonen Jump, the official manga magazine of "Naruto," announced the news; fans of the series have been very vocal about their feelings. Jump's tweet about the announcement was flooded with comments from fans all over the world. Most of them are not happy with the decision.
With this kind of reception, where is the live-action adaptation heading now?
'Naruto' movie will be produced by Lionsgate
On December 17, 2016, the official Shonen Jump twitter account announced that a live-action Naruto movie will be adapted soon.
According to the tweet, the film will be adapted by Lionsgate, a major Hollywood entertainment company. It will also be directed by Micheal Gracey, the man behind the upcoming Hugh Jackman movie "The Greatest Showman."
Before the news broke about, a lot of rumors were already surrounding the series since 2015.
It was only when the author of the manga himself, Masashi Kishimoto first broke out the news in an anime convention that convinced many that it is indeed coming. Since then, the film is said to be in pre-production.
'Red' writers join the movie
Lionsgate continues with the "Naruto" live-action movie as they cast Jon and Erich Hoeber to rewrite the script. Jon and Erich are the writers behind the movie "Red," an action comedy film adapted from a comic book series with the same name. The movie was nominated for a Golden Globe and was followed by a sequel and an upcoming third film.
So far, there is still no news from Lionsgate regarding other movie information. The premiere date has not been scheduled as well. Fans of the series will have to wait for more news in the future.
"Naruto" is a series based on a manga created by Masashi Kishimoto.
It follows a young boy who is being shunned by everyone because of an event in their village that happened years ago before the story begins.The series follows his journey on becoming the strongest ninja in the village. The series began in 1997, and although the official manga stopped focusing on Naruto, the story continues. Now Naruto's son, Boruto takes over. Together with the new generation, the series introduces a new threat that will shake the entire ninja world.
The anime joins the ranks of "Ghost in the Shell" and "Death Note" to get a major Hollywood live-action movie.
Click to read more
and watch the video
or