'Fifty Shades Freed' Jamie Dornan's photos will make you crazy and fall in love
His image becomes controversial for accidentally revealing a big bulge that makes his fans go berserk.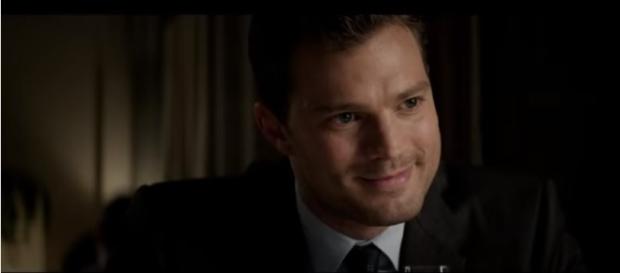 Every time a new photo of #Jamie Dornan hits the internet, his fans go crazy. Recently his scandalous snap in Londonderry, Northern Ireland made his supporters go berserk, and his new pictures made them fall in love.
The 35-year-old star's latest photograph was captured when he was seen out and about in LA on Wednesday. He looked very pleasing as usual with his casual wear - a white polo shirt, trousers, and a pair of white sneakers - and his signature scruffy facial hair.
Dornan's movie projects
Jamie Dornan was heading to a couple of business meetings when he was seen on the streets of LA, Metro reported.
Although his look is quite far from Christian Grey's coat and tie, fans definitely love him in his casual look.
Aside from his signature film franchise, he is about to be seen in different movie projects.
Amelia Warner's husband will be playing the role of Will Scarlet in the new retelling of "Robin Hood" and "H-Block," a true story about the breakout at Maze Prison's maximum security cell. He also has a TV movie assignment about the French actor Hervé Villechaize along with the "Game of Thrones" star Peter Dinklage.
And of course, he will also be seen in the much-awaited final installment of the "Fifty Shades" trilogy, "#Fifty Shades Freed," with #Dakota Johnson. Christian Grey and Anastasia Steele's different kind of love story continues and will be seen on the big screen in February 2018.
Once again, fans are about to see the steamy scenes between their favorite book characters. In a teaser, Dornan is seen displaying his abs as he emerges from the sea in one scene.
In another sneak peek, the two are sharing a passionate kiss, showing their love.
This is why i love #JamieDornan in LA 🇺🇸 Pics, pics, pics 📷 pic.twitter.com/QxsPtZZ9hB

— Sílvia 🌼 (@Grey_Portugal) Agosto 3, 2017
A scandalous bulge
But before Jamie Dornan makes his fans fall in love with his casual, scruffy look, he first made them amazed with his mind-boggling snap from the Northern Ireland tourist board.
The picture was first shared by the group on Twitter and it quickly caught the attention of his supporters. His "extremely tight jeans" caused a meltdown that drove a lot of reactions.
In the snap, he was standing in front of the coastal landscape. However, the onlookers' attention was caught by a bulge in his pants. In fact, one fan said that she hadn't noticed the background as something else had caught her eyes. "Spectacular view! Landscape and beach aren't bad either," another Twitter user said.
But, the alleged bulge that fans saw was actually a golf ball inside his pocket. As a matter of fact, another fan accurately guessed what it was saying, "'I wonder if he realizes he left a golf ball in his pocket?"
Look at that view! 😍 #CausewayCoastalRoute #DiscoverNI #DDFIrishOpen pic.twitter.com/SWZqwDhq25

— Northern Ireland (@DiscoverNI) Hulyo 5, 2017