'Dragon Ball Super': Universe 7 ranks #1 in the tournament leader board
It looks like the fan-favorite team U7 is leading the leader board ranking in the battle royal.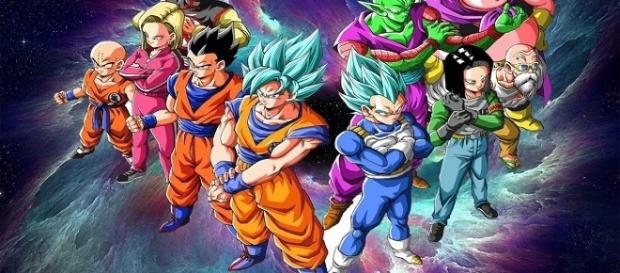 "Dragon Ball Super" Tournament of Power already has two universes annihilated by the Omni-King after their defeat at the hands of the Saiyan fighters – Goku, Vegeta, and Gohan as well as the Namekian warrior Piccolo. Goku and Vegeta faced off against universe 9 which was the first universe to have been wiped out by the King of Universes. Universe 10 has just been annihilated after their fierce battle against Gohan and Piccolo, leaving six more universes to pit against each other to protect their homes.
Recently, a leader board has been released and it shows the list of the winning and losing teams in the Battle Royal. Fortunately, our favorite team Universe 10 is leading.
The leader board
There are six universes still standing in "Dragon Ball Super" universes and these are such as Universes 7, 6, 2, 4, 3 and 11. In the leader board ranking, U7 sits at the top with only one fighter eliminated in the person of Krillin and a total of 23 KO's. After Gohan and Piccolo's victory against Universe 6 fighter, Botamo and the rest of Universe 10 fighters, team U6 sits at number 2 in the ranking with Botamo's loss and 10 total KO's.
The two female Saiyans from U6 – Kale, and Caulifla have both shown their prime skills in the battle royal but fans have yet to be introduced to the two Namekian warriors from the same team. Just like Piccolo, we're pretty sure that these warriors will also stand out in the battle royal.
The "Dragon Ball Super" Tournament of Power leader board also has Universe 2 at number 3 with two eliminated warriors and two KO's. The team still have Ribrianne, a magical girl that specializes in different transformations and a fusion between Brianne de Chateau, Sanka and Suu.
Yardrat is also standing out in the team and everyone knows how this warrior can create havoc for others. We still are not certain what secret techniques they have in the tournament but we're pretty sure that they can be a huge threat to their opponents from the other teams.
Who are the weaker universes?
Universe 4 sits right at number 4 on the "Dragon Ball Super" leader board but the team has yet to show off what they can do as they already have three warriors eliminated with zero KO. Same goes with Universe 3 with three disqualified warriors and zero KO.
The infamous Universe 11, who has a warrior that is said to be more powerful than Toppo, the God of Destruction still has to show off his best. Jiren The Grey is said to be the strongest warrior in team U11 but has yet to brag what he can do in the tournament. The team already have 6 warriors eliminated with zero KO.
"Dragon Ball Super" Episode 104 is scheduled to air on August 20. Stay tuned!