'Dragon Ball Super': image reveals end of tournament and possible new saga
Son Goku and the Z Warriors could have an upcoming adventure in the animated series.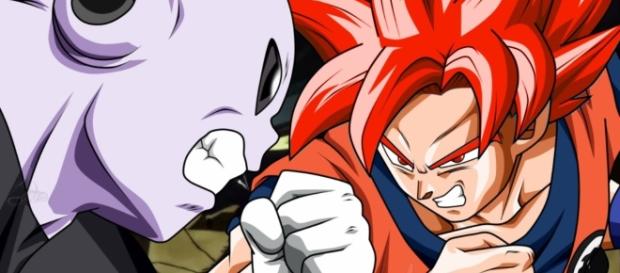 Some new information about the Tournament of Power has been revealed recently. The "Universe Survival" arc will come to an end in November of this year, thus opening the possibility of the premiere of a new arc of "Dragon Ball Super." This was recently revealed through an image from the animated series.
When will the 'Tournament of Power' end?
The "Tournament of Power" will end in November 2017. New saga coming?#DragonBallSuper #TournamentofPower #AnimeNews pic.twitter.com/FVyd8Ph7Wa

— Galactic News (@thegalacticnews) 16 de agosto de 2017
The 'Tournament of Power' saga will end in November
If we take into account that the previous Black Goku saga ended exactly on November 20, it's probable that this coming November a new saga may be announced and that its plot will be unleashed throughout 2018. A new saga is something to be expected since the creators have still not shown us the end of "Dragon Ball Z."
Mazako Nozawa (the original voice of Goku in Japan) stated that "Super" technically has no end date.
She also sarcastically mentioned that she would like "Dragon Ball" to have 700 episodes. Of course, in reality the series may not reach that many, but it certainly could aim for one or two more sagas after the tournament.
How many episodes will 'DBS' have?
There are exactly fifteen weeks left until the end of November, but we must subtract one because there will be no episode on Saturday, September 3. Therefore, there will be a maximum of 14 episodes to enjoy the tournament.
A few months ago, there was a rumor saying that a new saga would start from episode 120.
It seems that rumor wasn't far off. This means that in October, the show could present us a battle between Goku and Jiren, or the new transformation popularly called "Limit Breaker."
It is necessary to emphasize that if the new arc is confirmed, it will be released next year. However, its official announcement will probably occur this year as it was with the "Universe Survival" saga, which continues strong every Saturday.
"The Universal Survival Saga" or "Tournament of Power Saga" is the fifth "DBS" saga that has been issued since February 5th, 2017 with "Dragon Ball Super's" 77th Episode.
"Dragon Ball Super" is an anime series produced by Toei Animation that began airing on July 5, 2015. It is a direct sequel to "Dragon Ball" and offers a new story after 18 years. The storyline is established after the defeat of Majin Boo when the Earth has once again become a peaceful place.
You can watch "DBS" every weekend on Crunchyroll with English subtitles. You can also watch it every Saturday night on Toonami starting at 8:00 pm.
Click to read more
and watch the video
or