'Dragon Ball Super': Gohan defeats Botamo; Dyspo will give Hit the hardest time
The episode 104 of the anime series will showcase the team up of Goku and Hit.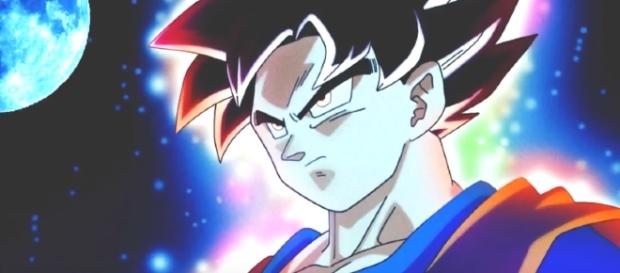 The spoilers for "#Dragon Ball Super " episodes 103 and 104 made it known that the main characters would triumph over more opponents and would wipe out additional universes. Gohan will win against the hairless ursine character, Botamo. Also, the legendary assassin of Universe 6, Hit, will be in great trouble, but the main protagonist would unexpectedly assist the legendary assassin.
Gohan's powerful Kamehameha
The "Dragon Ball Super" episode 103 will be dubbed as Gohan, Be Ruthless! The Showdown with Universe 10! The episode will showcase Gohan's unbeatable power. According to The Reporter Times, the synopsis of episode 103 reveals that Gohan would win against Botamo.
Gohan would attack Botamo's stomach. Also, the DBS character will use his Kamehameha power to send the Universe 6 warrior in the sky.
Gohan will then exchange blows with Opni. The clash between the "Dragon Ball Super" characters will showcase a fight with bare fists. However, Gohan's fist is much faster compared to his opponent, and their clash would again end up with Opni flying out into the air. The storyline of "Dragon Ball Super" episode 103 [VIDEO] revealed that Opni's defeat would be intriguing. As Gohan sent Opni out in the sky, the character dropped a locket pendant.
With seven of the Universe, 10 fighters have already been wiped out, only three warriors are left. Gohan will then deliver a Kamehameha move against the three U10 members, and despite being outnumbered, it seems Gohan will be able to take the warriors down.
Goku and Hit's collaboration
Meanwhile, the episode 104 would highlight Goku and Hit's collaboration. The episode is entitled A Faster Than Light Battle Begins! Goku and Hit's Joint Front!! The synopsis revealed that the Legendary Assassin will exchange blows with the Pride Troopers member, Dyspo. As the violent confrontation of the DBS characters becomes more intense, it seems that Dyspo has extraordinary powers.
Comic Book reported that Dyspo will give Hit the hardest time and would destabilize the Time-Skip of Hit. However, the main protagonist could not stand just watching Hit getting beat down, the main protagonist turns himself into Super Saiyan God form and attempts to get involved in the skirmish. In spite of that, the team-up of Goku and Hit is a dream scenario for DBS fans.
Fans can witness the episode 103 of the anime series on August 13, while the DBS episode 104 will fire up on August 20.
#Dragon Ball Super Spoilers
#Dragon Ball Super synopsis