'Dragon Ball Super' Episode 105 Shonen Jump spoilers: Master Roshi in action
Finally, Turtle Hermit awaken in Episode 105 to take on Caway from Universe 4.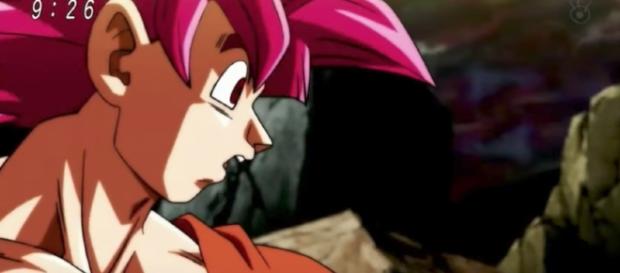 With the Tournament of Power in the middle stage, the Turtle Hermit is seen in action. The Weekly Shonen Jump spoilers for "Dragon Ball Super" episode 105 have been released and, this time, he has a special plan up his sleeve.
Warning: This article contains spoilers from new episodes.
Episode 105 official Weekly Shonen Jump spoilers
Herms98 has shared the latest scoop from DBS. According to the spoilers, the Tournament of Power is at an ever-changing stage and the Turtle Hermit has decided to jump in before it is too late. He has been watching the tournament and observing the warriors from the sidelines. But, now it is time for him to enter into the tournament. In "Dragon Ball Super" Episode 105, he starts his fight against Caway from Universe 4. Finally, fans will witness Master Roshi landing punches and kick out the opponents.
Master Roshi's special training
For the Tournament of Power, he threw himself into a training of a special kind. In the new installment, the viewers will see how hard Master Roshi has trained and his training will bear fruits as he takes on the warriors. Meanwhile, Son Goku tries to help him fight the warriors but someone poses an obstacle. Who is this warrior? Elsewhere, the Omni-King and other Gods watch the result of the battle. They eagerly wait to find out which universe will obliterate next.
Quitela's attack against Turtle Hermit
Universe 4 is aware of his weakness. Quitela is the God of Destruction of Universe 4. With the help of Caway, they gang up against Turtle Hermit and use the sex appeal technique against the Universe 7 warrior. He is known for his hunger of the flesh. It will be interesting to see how he will react during the tournament.
Will he give in and be defeated by the opponent's moves?
Spoilers for DBS ep.105, airing August 27th. Finally, the episode we've all been waiting for! Ok, maybe not. pic.twitter.com/kYGvIUqxwF

— Todd Blankenship (@Herms98) August 17, 2017
Episode 104 spoilers
The warriors from Universe 11 are extremely strong and they eye Hit in this week's episode of the anime series. After Universe 10's annihilation, thanks to Son Gohan; the Tournament of Power showcases Hit vs. Universe 11's fierce warrior Dyspo. A deadly battle begins between Hit and Dyspo and the latter claims that he can take on the Time Skip technique. But, can he really outsmart Hit's technique? Or will Hit will be eliminated in the next episode? "Dragon Ball Super" Episode 104 titled "The Ultimate High Speed Battle Begins! Goku and Hit Join Forces!!" is set to air on Fuji TV on August 19 at 9 a.m.
JST.
What are your thoughts on the new episode?
Click to read more
and watch the video
or