'Dragon Ball Super': Bad news after chapter 105
We show you the response from the viewers after watching the emotional episode 105 of the successful Japanese series.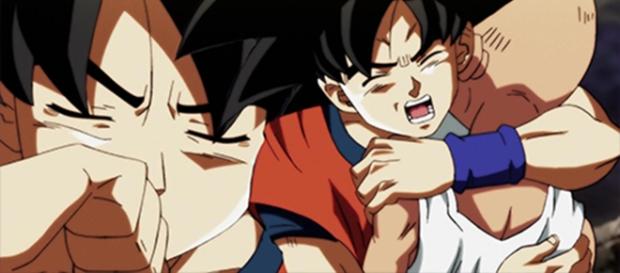 The last episode of "Dragon Ball Super" was chock full of emotions. Chapter 105 showed us the great Master Roshi in multiple battles and in the end, sacrificed himself for Universe 7. This resulted in Goku crying, which rarely happens, after being able to revive his former master, who had actually died.
In this chapter, Kame Sennin showed his incredible battle techniques resulting in his death. Goku then used his ki to revive his fallen master. Surprisingly this failed to improve the ratings of last week, resulting in a decrease in the Top 10.
This is mainly due to the return of two key animes in Japan.
Specifically, it went from the 5.0% audience previously, to the figure of 4.6% of viewers in Japan this week.
With this percentage of the audience, our beloved series by Akira Toriyama descends from the seventh position to a very unusual eighth place in the weekly top 10 most watched anime.
10 Most viewed anime in Japan
Sazae san 8.4%
One Piece Episode of East Blue 8.1% 8.1%
Crayon Shin Chan 7.9%
Detective Conan 6.3%
Doraemon 6.2%
One Piece 4.8%
Chibi Maruko Chan 4.8%
Dragon Ball Super 4.6%
Pokemon Soleil et Lune 4.2%
Curious George 2.9%
Reason why the audience dropped
As I said before, the drop in the audience this week is due to the return of two of Japan's most watched anime series. That said, it is logical that the ratings fell compared to the previous week for this reason. "Dragon Ball" climbed positions thanks to the other shows being on hiatus.
These numbers should not worry fans since "Dragon Ball Super" is among the 10 most watched anime in Japan. Many other series that have been in syndication longer than this anime and have not yet managed to enter this TOP 10. There is nothing to worry about regarding a small drop in the audience of the series.
It should be made clear that the public does not reflect the opinion of the viewers or the quality of an episode. The audience of an episode only defines the set of individuals who saw the chapter in a certain place.
This was the most recent news from the world of "Dragon Ball." For now, watch the video below to see the progress of the upcoming chapter of "Dragon Ball Super," which comes to us through leaked information about this saga.
Chapter 106 will be released on September 2 and will feature Picollo and Gohan, who will fight against an invisible opponent that will cause them many problems. Universe 7 will unify to defeat this tough adversary. You can see this chapter subtitled in pages like Crunchyroll.