'Death Note' director shares some details about the film adaptation process
From Warner Bros. to Netflix, making a grounded and contextual plot in two hours.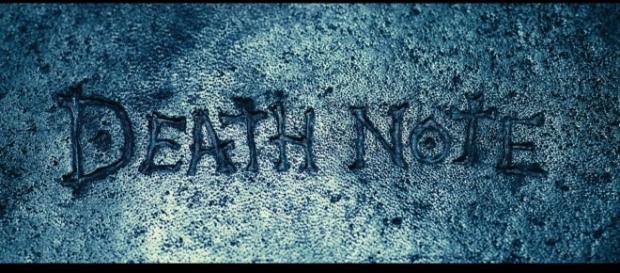 The "Death Note" movie seemed to come as a surprise for everyone, and indeed some may think that it was a rush project to ride the Netflix hype. The video-streaming site is steadily gaining popularity after churning out one good show after another, and the story of a boy who picks up a magical book that gives him the ability to kill anyone at will seemed like a good fit for the site's roster of shows.
However, "Death Note" director Adam Wingard recently gave an interview to show that the Film Adaptation is not a thing that just came up recently.
Apparently, the project has been going on for a long time; Wingard tells The Verge that it all started when Warner Bros. decided to make a film adaptation of the anime years ago.
Years in the making
"It was quite an interesting process. The film was set up over at Warner Bros. for a number of years. They had gone through a lot of different directors, from Shane Black to Gus Van Sant, who was the last one attached before me," the director said.
He also shared that Warner Bros. is looking for a director that can "put it all together." As many people know, the anime has a lot of elements in it, and it was handled well because it has 37 twenty-minute episodes.
In the original "Death Note" anime, there is is romance, coming-of-age themes, crime and detective drama, and on top of all that, supernatural elements that hold that universe together. It's hard to cram all of it into a two-hour film, and that difficulty shows in the fact that the film has been too long "in progress."
Grounding the story
Wingard worked around this hurdle by shifting most of his focus to one aspect. He said that he wanted to focus on the teenage side, with the tragic romance serving as a sort of central anchor to the narrative.
The director also shared that the movie was "expensive" and it needed to be Rated R. This is where Netflix came to their rescue. The video streaming site was just starting to back the budgets of big feature films, and they expressed interest in a brand new "Death Note" adaptation. Netflix already have some good films, like "Okja" and "Bright;" surely another film wouldn't hurt.
Needless to say, fans are all for the adaptation, and everyone is head-over-heels about the idea. Without saying too much by way of spoilers, the original "Death Note" anime was so good that it received international acclaim.
Many people all over the world have experienced and loved it, and even people who are not into anime see "Death Note" as a sort of gateway into that fantastic medium. The supernatural aspect of the show even puts it on par with shows such as "Stranger Things," which is also one of Netflix's greatest hits.
Click to read more
and watch the video
or