'Death Note' critics unhappy with Netflix's version of the story
It seems like the fans of 'Death Note' were unhappy with Netflix's version of the Japanese story.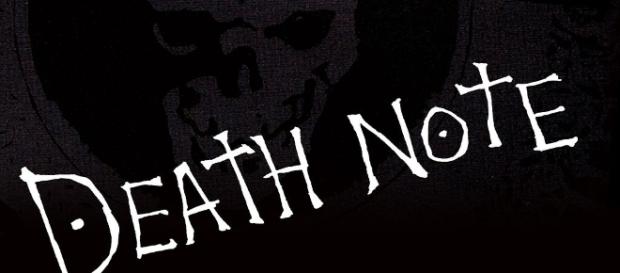 What happens when "Death Note falls into the hands of a Seattle youth? This adaptation separates the story from the source material, with only the basic plot being similar. "Death Note" involves many fascinating points that need to be highlighted clearly, especially the intelligence of L and Kira/Light's capabilities. It is not just an emo high school movie, but a tale of who is right and wrong when it comes to those that hold power
Netflix adapts 'Death Note' and critics do their job
Netflix has already taken the streaming world by storm, thanks to their previous successes such as "13 Reasons Why," which was both appealing and controversial at the same time. With "Death Note," Netflix has adapted a Japanese manga that was already famous even before it was turned into a Netflix film.
Perhaps this is the reason why critics have a lot to say.
Although the names of the characters were used the characters different somewhat. It seems that Netflix's version of Takeshi Obata and Tsugumi Ohba's story did not work successfully. Fans saw Ryuk became a creepy demi-god, while Natt Wolf took on the role of Light who got to enjoy the killing spree that the death notebook offers.
As it was filmed in Seattle, critics believe that some of the stories were whitewashed. Sadly, it became a movie that offered too much information in a very short span of time. Adam Wingard's style in horror was still pleasing, but from the previous Japanese adaptations fans have already seen, critics thought Netflix could have done a better version of it.
It may have received some negative feedback from the critics, but what matters most for Netflix is that Tsugumi Ohba seemed to like their version of the manga.
Cast and producers give details about 'Death Note'
The cast and producers of the "Death Note" film attended the San Diego Comic-Con to enlighten fans about what they created out of the famous Japanese manga. One of the film producers, Masi Oka, told fans that he delivered the film to Ohba and Obata in Japan for a private screening. When it ended, he admitted that the Otaku in him was proud of their reaction when they started saying how much they loved the film.
Netflix's effort when it comes to producing great content is a challenge for them.
But with its latest adaptation of the big Japanese franchise, there should have been more options for the presentation of the storyline. Nevertheless, "Death Note" has a plot that will interest viewers with its dark and murderous tale.
Click to read more
and watch the video
or