'Dances with the Dragons' TV anime gears up with new key visuals and updates
The popular dark light novel manga is set to release this year. What should the fans expect?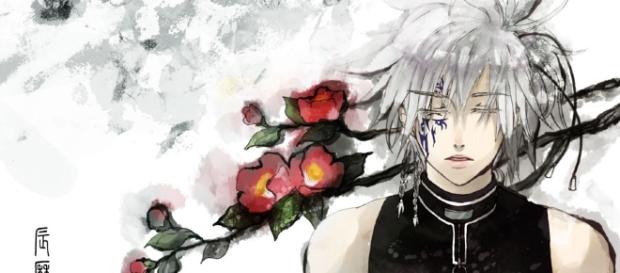 Good news for fans of the manga series. "Saredo Tsumibito wa Ryuu to Odoru: Dances with the Dragons" released new updates. There were new key visuals as well as information about the opening and the ending theme performers. "Dances with the Dragons" is the upcoming TV anime series based on the series of the fantasy light novels created by Asai Labo.
The series is about the world in which specially trained people combine magic and science to fight monsters. Using their skills, they keep the peace and serenity in their world.
The key visuals
The released key visuals show the main characters of "Dances with the Dragons." Gigina Jardi Doruk Meleios Ashley-Bufh and Gaius Levina Sorel will be the two main protagonists of the series.
FripSide (Black Bullet and the Toaru Kagaku no Railgun series) confirms to perform for the opening theme. Meanwhile, Maon Kurosaki (Danganronpa 3 and Drifters) agrees to perform the ending credits.
The origin of the story
Shogakukan published the original light novel of "Saredo Tsumibito wa Ryuu to Odoru: Dance with the Dragons" under their Gagagaga Bunko Imprint. The story revolves around the spell equations or "jushiki."
The spell equations govern the quantum constant of action. It also changes the laws of physics. It can invent TNT explosives as well as poison gas. The wrong usage can cause physical phenomena such as nuclear and plasma fusion.
The two main characters are spell quotationists or "jushikishi." They are employees from the Spell Formulist Dispatch Office of the Ashley-Bufh & Sorel Co.
The protagonists wield special weapons called the Magic Staff weapons that they use to cast magic spell-like effects. The two jushikishis meet with a variety of clients who give them different requests; all requiring their use of spell formulas.
They also use spell equations to fight Gayus who deals with bad luck. They will face the beautiful but cruel Giganas too. These two spell quotationists will be caught up in a battle with dragons that will lead them to the mysterious city of Eridana.
Current publishing
Shogakukan describes the story of "Dances with the Dragons" as the ultimate work which changed the concept of light novels because of its #Dark Light novel genre. Artist Miyaga illustrated all the volumes under the Kadokawa Sneaker Bunko as well as the first thirteen installments for Gagaga Bunko. However, the fourteenth installment was illustrated by the current illustrator Zain.
To date, the light novel is with 19 volumes still released by Gagaga Bunko. The most recent volume hit the store last February.