Crunchyroll names three anime to dub in Spanish and other languages
The popular anime site Crunchyroll announced first few titles for planned foreign dubs.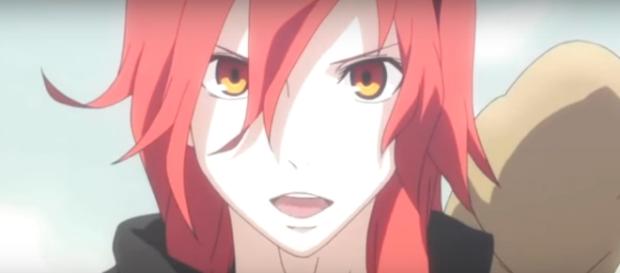 #Crunchyroll announced its plan to dub #anime series in other languages such as Spanish, Brazilian Portuguese, German and French. The first selected titles are "Schwarzes Marken," "Rokka- Braves of the Six Flowers," and "#Yamada-kun and the seven witches."
The site has been simulcasting anime for years, and as it moved forward, the company decided to offer localized foreign language dubs [VIDEO]. In other words, the dubs will be available on a region-specific basis.
Three titles included on the list
Crunchyroll named "Schwarzes Marken" as the first anime series on the list. "Schwarzes Marken" followed the story of the 666th TSF Squadron of the East German Army also known as the Black Marks.
The Black Marks are composed of individuals who specialized in using advanced technology in battles. Black Marks fought against the BETA or the extraterrestrial species who aimed to destroy the planet and to annihilate the human race.
Irisdina Bernhard is the commander of the 666th TSF Squadron of the East German Army. Many respected Irisdina for her heroism but her cold attitude made her hard to get along with at work. She is extremely rude to Theodor Eberbach, one of the most skilled members of the team.
The anime "Rokka- Braves of the Six Flowers" was also announced for the upcoming dubbing release. MyAnimeList.net described its story centering on the journey of the six heroes or the Braves of the Six Flowers.According to legend, the Goddess of Fate has chosen the heroes granting them power against their enemies who wanted to destroy the land.
Adlet Mayer proclaimed himself as the strongest man in the world and gone on an adventure to become a Brave. It did not become easy for Mayer still he has been chosen and became a Brave.When Mayer arrived in Piena, he met the crown princess and his fellow Brave Nashetania Loei Piena Augustra. The anime followed the adventure of the two Braves as they met friends and foes along the way.
Crunchyroll also added "Yamada-kun And The Seven Witches" to the list. Its story focus on the violent and lazy student named Ryuu Yamada. He wanted to change his behavior, so he enrolled at Suzaku High, where no one knew about his bad reputation.However, Yamada became bored and decided to revert-back to his old self. The school could not tolerate Yamada's behaviors, so they had been summoning him in the office. Yamada met Urara Shiraishi along the way, and they accidentally kissed. They discovered that they could switch bodies with a kiss. Toranosuke Miyamura learned about the amusing ability that the two students have so the student council officer recruited them to join the Supernatural Studies Club.
Miyamura declared that the club's first assignment was to search for the Seven Witches of Suzaku High.
Production studio and premiere dates
"Schwarzes Marken" is based on its light novel aired in January 2016. "Rokka- Braves of the Six Flowers" premiered on July 5, 2015, while "Yamada-Kun And the Seven Witches" debut on April 12, 2015. LIDENFILMS animated "Schwarzes Marken" and "Yamada-Kun And the Seven Witches." On the other hand, the studio Passione produced "Rokka- Braves of the Six Flowers."