'Cowboy Bebop' and 'Fullmetal Alchemist' studio will bring more anime to Netflix
Netflix is looking to take advantage of the booming anime industry by partnering with studios in Japan.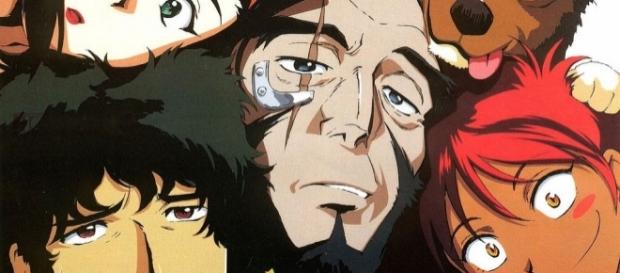 The video-streaming giant Netflix is looking to ramp up its lineup of anime shows by 2018. The animation studio that brought you "Cowboy Bebop" and "Fullmetal Alchemist" is developing a new anime for Netflix titled "A.I.C.O Incarnation."
Netflix is partnering with Japanese studios to add more anime content for their viewers, announced at the 2017 Anime Slate event in Japan. This is in addition to the recently announced live-action movie "Death Note" and the anime series "Castlevania," which is based on a video game and debuted last month.
Adi Shankar, the producer of "Castlevania," expressed his gratitude towards Netflix for allowing them creative freedom on the anime series, making it his "best experience" in Hollywood.
Anime is becoming more popular in the US
The Japanese style animation viewership has been growing in the US as well as in other territories like Asia and most of all Japan. The streaming company is looking to take advantage of this opportunity by investing more on the genre.
CNET reported that Greg Peters, the chief product officer at Netflix, has cited "We expect to grow anime viewing, here in Japan and the rest of the world as we continue to invest in high-quality content." The company didn't reveal an exact amount of its investment; however, it is well-known that they are spending six billion dollars this year for new content.
Aside from Bones, the studio that made "Cowboy Bebop," Netflix is also working with the creator of "Ghost in the Shell" to bring their viewers a new anime series titled "B: The Beginning."
What anime titles should fans expect in 2018?
There are a lot of exclusive anime shows coming to Netflix by the year 2018.
Here are some of them.
"Baki," is an anime series which will be based on a manga. The title character is in training to be the best fighter in the world that will run up to 26 episodes.
"B: The Beginning," is a new anime series by the same team that created "Ghost in the Shell" – Project IG. The story is about an investigator solving crime mysteries done by a serial killer named Killer B.
"A.I.C.O Incarnation," is set in the year 2035 in Japan. The lead character is named Aiko, who apparently has ties with an atrocious artificial life form.
"Last Song," is a story about two singers who are capable of healing wounds and creating water just by using their magical songs.
In addition, more anime titles will debut next year such as "Godzilla: Planet of the Monsters," "Cannon Busters," "Knights of the Zodiac: Saint Seiya" and "Rilakkuma, which is a soft bear toy popular in Japan.