'Boruto: Naruto Next Generation's' arc teased by voice actors
Naruto Gaiden's story is finally being told in the anime. Will Sasuke finally bond with Sarada after all these years?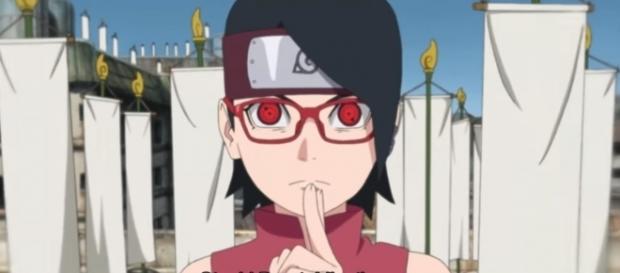 "Boruto: Naruto Next Generation" anime is finally catching up to the manga. The anime is now beginning to adapt the infamous "Naruto Gaiden, " and many fans are excited to see Sasuke and Sarada together, something that has never occurred in the main TV show. If you've been watching the series, Sasuke hasn't been the greatest father in the world. To be precise, he hasn't shown any affection to his daughter in the series yet. In fact, Sarada has never seen him before. She doesn't even own a photo of him as an adult.
Because of father's absence, the child couldn't help wonder about her lineage. To answer these questions, Sarada decides to go on a journey to ask her father herself. Alongside, Chocho Akimichi they go outside the village to discover the truth.
Tive as a sense of what will happen to "Boruto's" new arc; the Japanese voice actors have shared some words regarding Sasuke's actions towards his family. Will he ever make it up for his absence?
Sasuke has been out for a mission
According to the voice actors, Sasuke wasn't really neglecting his family by choice.
If you have been watching "Boruto" since the beginning, you'll probably notice that Sasuke is out because of a mission. His secret mission requires him to go outside of the village and to cut all forms of communications with his family. That's why since the day Sarada was born, Sasuke has not contacted Sakura in any way, nor see his only daughter since it started.
The cast is excited for the Uchiha family
According to Noriaki Sugiyama, Sasuke has outgrown his past. The voice actor who plays the character is even excited for the fans to see how he will show his love for his family; "I hope everyone can appreciate this adult Sasuke, who has grown spiritually and has acquired great experiences."
Chie Nakamura who voices Sakura is also excited about the upcoming episodes, "Viewers have been wondering if they day would ever come when they would see Sasuke-kun and Sakura in their moments as husband and wife, and now I'm also looking forward to seeing these moments." She hopes viewers would love the Uchiha family and promises to give her best in voicing Sakura.
To add to this excitement, Kokoro Kikuichi who voices Sarada also said that there would be cute interactions between Sasuke and Sakura in the coming episodes. Something that fans shouldn't miss.
After the "Naruto Gaiden" arc, the Uchiha family will finally be reunited, and more interactions will be shown between them. A treat for all the Naruto fans out there who are excited for Sarada to finally bond with her father.
Click to read more
and watch the video
or