'Attack on Titan' Update: Spin-off 'Lost Girls' is getting a series
The spin-off manga is expected to be released a few months before the third season.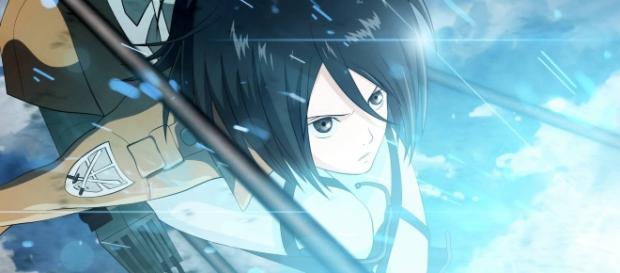 "#Attack On Titan" Season 3 is expected to arrive not earlier than 2018. However, the franchise will not leave the fans waiting for too long. Since the fans cannot wait to see the Survey Corps in action again, there was an announcement regarding the popular anime's spin-off, the "Attack on Titan: #Lost Girls" getting a series too. It is not a secret that "Attack on Titan" is one of the most popular series airing these days and, after the end of Season 2 last June, it was already announced that Season 3 would return in spring 2018.
While waiting for Season 3, fans can look forward to the "Attack on Titan: Lost Girls" OVA.
This is the spin-off of the manga version of the hit anime. Reports state that Wit Studio will be making a three-part OVA series for the "Lost Girls" series. It will also include volumes 24 to 26 of the manga bundle.
'The Lost Girls' Series
"Attack on Titan: Lost Girls" was first released on August 9, 2015, in Bessatsu Shonen Magazine. It focuses on the stories of Annie and #Mikasa. The first story, "Wall Sheena, Goodbye" is about how Annie spends her day before she joined the Survey Corps. She is completing the 57th expedition searching for a girl named Carly Stratmann.
However, she gets separated from the group during a search mission. While separated, she discovered a big criminal ring found in the Stohess District. These obstacles affected her current tasks and her other upcoming missions.
Meanwhile, the second story is entitled "Lost in the Cruel World" and puts Mikasa in the spotlight where she is in an alternate universe and Titans do not offer a threat to humanity because they don't exist. Titans never invaded the walls, and she is living a peaceful life with her family. Her parents were also not killed by her kidnappers.
Although this story arc is with a different setting, Mikasa was still able to meet the young Eren Yeager. She quickly developed a friendship with him and learned about Eren's desire to see the outside world.
In the third story, "Lost Girls" features Annie and Mikasa meeting together during their military training days and talking about their training. They also asked each other the reason why they joined the military.
Release dates
The three-part Original Video Animation will be released on three separate dates: December 8, 2017, April 9, 2018, and August 9, 2019. There are still a few more details left uncovered for the DVD and Wit Studios is expected to release more information about it soon.