New 'Dragon Ball Super' episode 100 official spoilers revealed
Kale transforms and starts attacking people all of a sudden! Major chaos ensues and more.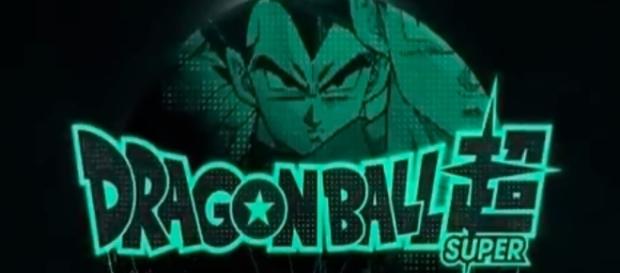 Hey, "Dragon Ball Super" fans. We're going to see #Kale go on a rampage out of the blue after transforming in the upcoming #episode 100! Also, a lot of chaos will start up! Goku's crew gets cut down to just nine members and more. We got these new spoiler scoops from en.koreaportal.com and @Hermes98 on Twitter.
Berserker Awakens
Whoever is in charge of naming the episodes decided to go with the title, "Rampage! The Berserker Awakens!!" We'll go ahead and start things off with Korea Portal's description. They said that Kale from Universe 6 is really going to start up a ton of chaos at some point. She will all of a sudden transform and take out one contestant after another! So, it definitely sounds like this part of the storyline will get super intense.
Next, they say that Kale will ignore her friend Caulifla's voice and just continue on her extreme rampage! However, this madness will quickly get brought to an end when Jiren from Universe 11 shows up on the scene. He will proceed to totally defeat Kale without a word being uttered! Goku will see the great strength that Jiren displayed in taking out Kale. This will cause his hunger to fight him intensify to the point where he can no longer suppress it. Will we end up seeing a Goku and Jiren fight at some point? That's the big question for this scenario. It certainly sounds like it could happen.
Utter chaos
Next, we have the description from @Hermes98 who also goes by the name Todd Blankenship. His description provides some other details that the Korea Portal one didn't. It starts off with a quick mention of Kale awakening and the huge "Tournament Of Power" getting thrown into utter chaos.
From there, he says that Kuririn will get disqualified which causes Goku and company to only have nine members to battle with. Next, something strange starts happening to Kale's body. After that, Todd didn't mention any other information about Kale's storyline.
Strength of Blue
However, he did reveal some extra info about Caulifla who is the mentor of Kale. Apparently, she is going to be a first hand witness to the power of Blue. The strength of Blue will move her so much to the point that she will ask her enemy Goku to teach her how to transform into it.
Will Goku actually help Caulifla out by showing her how to do it? It seems highly unlikely. One thing that is for sure is this situation will most certainly provide us with a very interesting moment. There's no doubt about that. Also, a preview clip for this episode might get released later this week on Youtube. So, you'll definitely want to keep an eye for it to get some extra details. Episode 100 is confirmed to hit the airwaves next Sunday July 23,2017 at 9am Japan time on Fuju TV. Stay tuned. #Dragon Ball Super