'Boruto: Naruto Next Generations' to have a full-length feature film soon?
As the series prepares for another interesting story arc, rumors of a new 'Boruto' film began circulating.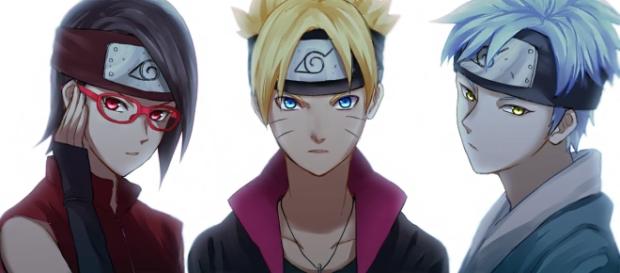 It has been three months since "Boruto: Naruto Next Generations" kicked off on the small screen. So far, the spin-off series has gained quite a reputation as an awesome anime. As of the moment, the show is gearing up for its next story arc, and fans are eagerly waiting for what the show has to offer. Some fans even went to internet forums to discuss one of the returning characters in the series. Meanwhile, other enthusiasts are speculating that the anime series will receive its first feature film soon enough.
Like Naruto, like Sasuke
There is no doubt that fans of the anime are really excited on the upcoming "Naruto Gaiden" arc that is slated to kick off on episode 19 titled "Uchiha Sarada." We can attribute the hype to too many factors, but many would agree that it is because of the return of Uchiha Sasuke.
Ever since the Fourth Ninja War ended, we didn't see much of the Uchiha clansman, but many people believed that it is about time for Sasuke to break his absentee status.
As part of the preparation for the next arc, the folks behind the anime released some character profile for those who are making an appearance. Over on Reddit, avid fans have translated Sasuke's profile that teases his role in the upcoming arc. Furthermore, the profile seemed that it is making some noise because of one translation error. In the brief rundown, Sasuke is described as Naruto's lifelong rival and the current 7th Hokage because of a misplaced comma. However, the profile is not entirely wrong, and there is something more than a simple mistranslation.
In the parent series, Sasuke aspired to become a Hokage, but he wants to lead in a twisted and complicated manner. After an epic battle with Naruto, Sasuke realized that his methods are wrong, so instead of leading, he dedicated himself to keeping the peace and protecting Konoha in the shadows. Furthermore, Naruto acknowledged the deeds of his best friend, and he even called Sasuke the 'Shadow Hokage' of Konoha who protects the village outside its walls and without recognition.
A new movie is coming soon?!
As of now, the show will have a slew of filler episodes before moving on to the next adventure of Boruto and the gang. While some fans are getting excited into a more action-oriented arc, a certain rumor began circulating suggesting that we may have a full-length "Boruto" Movie in the future.
In a scan of the Weekly Shonen Jump magazine, a particular page about Boruto called the eyes of the curious fans. A partial slice of a text was translated into 'movie information,' but the rest of the phrase remained unreadable.
Though there is still no official confirmation regarding the matter, it is not impossible to happen because "Boruto" has already a huge fan base thanks to "Naruto Shippuden." However, we should take this rumor with a grain of salt because phrase may also refer to a recap special. Anyway, let us just wait and see what will happen next and meanwhile, let us just indulge ourselves on "Boruto: Naruto Next Generations" every Wednesdays on Crunchyroll.
Click to read more
and watch the video
or