'Boruto: Naruto Next Generations' ep 15 spoilers: Boruto to lose his eye powers
After putting an end to the Ghost incidents, Boruto's dojutsu suddenly went MIA.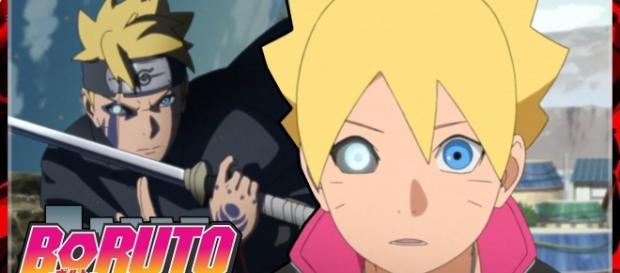 Now that the Ghost incidents in "Boruto: Naruto Next Generations" were finally solved, the normal and peaceful lives of Boruto and his classmates will return. Thanks to Boruto's unique and mysterious Dojutsu partnered with the Talk no Jutsu that he inherited from Naruto, the young ninja successfully brought Sumire back into the light. However, not everything will go smoothly, especially for Boruto. As we bid farewell on the Ghosts of the past, Boruto will also say goodbye to his ocular powers for the time being.
Episode 15 synopsis
The official title and synopsis were recently released, and Twitter user and go-between @KenXyro posted the translated version of the episode guide of the 15th installment of the spin-off series. According to the summary, Boruto's one-eyed dojutsu will become dormant once again as the Ghost Incident that plagued Konoha ends. As Boruto and his classmates return to their normal lives, another pressing matter will make the ninja students feel uneasy.
Boruto Episode 15 and 16 Details.

Ghost Incidents are done for sure 👌👌👌 pic.twitter.com/oHxDif4VxZ

— Ken Xyro (@KenXyro) July 5, 2017
As we break down the sum-up, it seems that Boruto's eye powers will go into hibernation because the dojutsu is not needed anymore.
As we all know, our young hero's eye awakened in the first episode, which was the beginning of the Ghost attacks. Furthermore, Boruto was still confused with his mysterious power, and the dojutsu seems to activate unconsciously when the situation calls for it. Most likely, Boruto's power was triggered because of the need for it, so it will remain inactive until another crisis emerges.
Team up time
The next episode was titled "A New Path," and it will serve as an epilogue for the recently ended Ghost arc.
In the upcoming episode, it seems that the new generation of ninjas are about to go up a notch as they experiment their compatibility in preparation in forming their three-ma cells. According to the translated episode guide posted by Ken Xyro, Boruto and the gang are excited for their graduation from the Academy and they are testing out if they would make a good team. Boruto will ask his best bud, Shikadai to be on his team but the shadow manipulator will turn down the young Uzumaki.
Boruto Episode 15 Details!
Looks like it'll be calm for a while.

Thanks to @YonkouProd for the high quality scan! pic.twitter.com/kEHjfqwhQ9

— Ken Xyro (@KenXyro) July 6, 2017
On the other hand, it seems that the Hidden Leaf authorities still have custody of Sumire and Boruto is worried about his classmate's current situation.
Boruto will even ask his father on what Sumire has to face as a result of her previous actions. What will be the Hokage's response? Will this question further affect the already cracked father and son relationship of Boruto and Naruto? Let's find out on "Boruto: Naruto Next Generations" every Wednesday at 5:25 a.m. EST with simulcast streaming on Crunchyroll and Hulu.