'Assassin's Creed' anime television series confirmed, Ubisoft directly involved
Producer Adi Shankar has confirmed that the franchise will be adapted into an anime television series with an all-original storyline.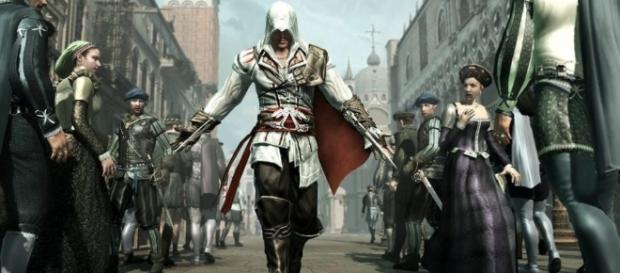 The highly popular action-adventure #Video Game series, "Assassin's Creed," has already been adapted as a full feature live-action film with last year's movie starring Michael Fassbender.
Now, producer Adi Shankar has confirmed that the franchise will be adapted into a brand new anime #Television Series that will be showcasing an all-original storyline. Given the franchise's rich storyline and diverse cast of characters, an anime television series will undoubtedly be something for fans to look forward to.
Massive involvement
Shankar, who is a Hollywood producer directly involved with television shows and movies such as "Dredd," "Lone Survivor," and Netflix' brand new "Castlevania" series, admits to being a big fan of Ubisoft's stealth-action series.
He apparently got in touch with the publisher and has now closed a deal with them to produce a brand new anime television series.
The game's head of content, Azaizia Aymar, recently revealed on Twitter that he and Ubisoft will be directly involved with the making of the new anime and that they are pretty much excited about the project. Additionally, Aymar revealed that the series was not just going to be for kids but for teens and adults as well. He also revealed that the series will be getting a number of talented voice actors.
Too early to speculate
Aside from confirming that the anime was indeed going to be produced, no other details have yet been revealed. There is currently no information yet regarding its possible title, release date, plot, or cast of characters. Given that the original video game series spanned through different time periods and featured a wide array of cast and characters, there isn't really any way to pinpoint the setting or cast of characters that will be included in the upcoming anime television series.
The Assassin's Creed TV series will be an anime, made by the showrunner on Netflix's Castlevania: https://t.co/gPTtRzqLv9 pic.twitter.com/T9rrPq2tb5

— IGN (@IGN) July 5, 2017
Franchise expansion
This year looks to be quite a big one for the "Assassin's Creed" franchise, seeing as that the next major installment in the video game series, "Assassin's Creed Origins," is set to come out in October. The new title will be made available for the Xbox One, PlayStation 4, and Windows PC.
Ubisoft has also already released a brand new mobile game, titled "Assassin's Creed Rebellion," for iOS and Android devices. As for a sequel to last year's movie, reports have revealed that several new installments are already planned given the Justin Kurzel-directed film's commercial success. The movie was able to rake in more than $240 million from worldwide box offices. #Assassin Creed