'Yu-Gi-Oh. VRAINS' joins the official subs party
Crunchyroll and 4K Media release 'Yu-Gi-Oh! VRAINS' Japanese simulcast, a franchise first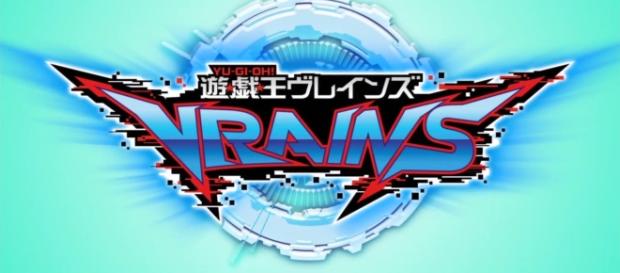 Many long-time fans of the Yugioh franchise received an early Christmas present this year. On June 1, after directing fans to keep watch for some exciting news about an hour before, both 4K Media through their Yu-Gi-Oh! Fan Page Facebook Page and Crunchyroll on Twitter announced the release of a Japanese simulcast with English Subs for the latest installment of the franchise Yu-Gi-Oh! VRAINS on the Crunchyroll website. Immediately after the announcement, episodes 1 through 4 were uploaded for to Crunchyroll's website for viewing.
The series centers around 16-year-old Yusaku Fujiki whose VRAINS (a virtual reality space) alias is Playmaker, although no one knows his true identity.
A First for the Franchise
While all the series from Duel Monsters onwards are currently available on Crunchyroll (region restrictions apply), Yu-Gi-Oh! VRAINS is the first installment to have its own simulcast on the site while it is airing.
What this means is as soon as the episode airs in Japan, a team of subbers work on translating the episode into various languages for non-Japanese viewers and then release the episodes with these subs as soon as possible for viewing. In some cases, episodes can be subbed and released in as little as one hour after they premiere in Japan.
Before Crunchyroll announcing the simulcast, many fans have relied on websites such as KissAnime, AnimeFreak.Tv, and GoGoAnime to watch and keep up with the series. While these two websites, in particular, have a good reputation, they have mentioned risks of watching anime on less secure websites including malware from the video hosting sites and inaccurate translations.
Past Subbing Frustrations
Incorrect translations is a key concern among the Yu-Gi-Oh! fanbase. During Arc-V's run from April, a group of subbers known as Pot of Subs, a pun on the Duel Monsters trading card Pot of Greed, attracted attention with their brand of subtitles.
Fans remarked that their subs were not accurate and that some of the subtitles did not actually reflect what certain characters were saying. How one could tell that they were watching one of their videos, many would remark, is the use of curse words in the subtitles. The characters in question would never curse, so those subs are a dead giveaway that they belong to Pot of Subs if one were not to know.
Before Pot of Subs was a group of subtitles simply known as Hong Kong Subs.
These subtitles presented similar issues as with Pot of Subs except instead of Arc-V, the series in question is Duel Monsters, the first series in the Duel Monsters franchise. What would happen is that the episodes would be subbed in Chinese and then the subs would be translated into English. This process would result in some, according to fans, hilarious or cringe-worthy subtitles.
Fans, as a result, have longed for official subs.
The VRAINS Hype Continues
As a result of Crunchyroll and 4K's announcement, more people have expressed interested in watching VRAINS. The series began airing in Japan on May 10, 2017, after nearly four months of information revelations regarding the characters, the settings, and of course, the series title. Because of the unusually extended wait between the end of Arc-V and the beginning of VRAINS, the hype behind this series has been unusually high. This series joins many popular anime such as "Attack on Titan" and "Boruto" as it airs on Wednesday evenings.
With the announcement of the simulcast, perhaps more Yu-Gi-Oh!-inclined individuals will watch the show. Maybe even those who have not seen Yu-Gi-Oh! before will give this particular series a chance. Whatever the case may be, it's evident that the VRAINS hype train is very much alive.
Click to read more
and watch the video
or