'One Piece' chapter 867 spoilers: Mother Carmel's true identity revealed
Mother Carmel's origin story and true identity will no longer be a mystery.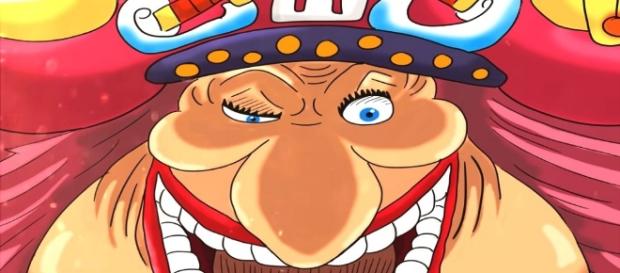 "One Piece" fans must brace themselves for a shocking plot twist. In the upcoming 867th chapter, Mother Carmel's origin story and True Identity will finally be revealed.
'One Piece' chapter 866 recap – 'Natural Born Destroyer'
In the 866th chapter of "One Piece," Mother Carmel was formally introduced. She owned an orphanage called "The Sheep's House" where Charlotte Linlin (now called Big Mom) once lived.
Charlotte Linlin's childhood was also shown.
Though she was born to an ordinary human parent, she was extremely large even as a child. Hence, she was abandoned at the age of five on Elbaf – a kingdom occupied by giants.
Mother Carmel always forgave Charlotte Linlin, regardless of how much damage she caused and even encouraged her to persevere during Elbaf's 12-day fasting period.
However, "Waterfall Beard" Jorl attempted to kill Charlotte Linlin when her food craving caused rampage throughout the entire village.
As "Waterfall Beard" Jorl raised his sword against her, he insisted that Charlotte Linlin was an evil spirit in the form of a child.
'One Piece' chapter 867 spoilers – 'Happy Birthday'
"One Piece" fans will surely be left in shock following the next chapter's explosive reveal. In the 867th chapter, Charlotte LinLin breaks "Waterfall Beard" Jorl's sword with her bare hands, then grab him by the beard and slam him into the ground – lethally injuring him.
Besides that, Mother Carmel's origin story will finally be shown. She is actually a malevolent lady who sells orphans to CP-O to keep an eye on the Marines. She even plans to sell Charlotte Linlin to the World Government, which she claims to be just as powerful as a Marine or Fleet Admiral.
However, Mother Carmel and the Sheep's House children suddenly left Charlotte Linlin under unknown circumstances. In the present time, Big Mom continues crying out continues crying out as she remembers the sad moment.
As of press time, there is no word yet on when "One Piece" chapter 867 will be released publicly.
The end is near for Eiichiro Oda's 'One Piece'
Fans would soon be saying goodbye to Monkey D. Luffy and the rest of Straw Hat pirates. Suguru Sugita, the manga's current editor, said there is only 20-30 percent story left in the series.
"[Oda] He told me that the first part of the story, the part prior to the time-skip, was around halfway through," Sugita told The One Piece Podcast. "That was about 60 volumes, so maybe we're at 70%? I don't think it's at 80% yet. Something like that."
Click to read more
and watch the video
or