New 'Dragon Ball Super' episode 95 official spoilers revealed
Universe 9 enemies try to ambush Goku and Frieza! A big fight breaks out and more.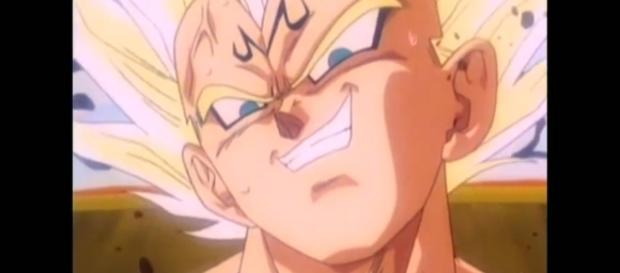 Hey, "Dragon Ball Super" fans. It's time to reveal some new spoiler scoops for the upcoming episode 95. These sound pretty wild, too. We're going to see a major ambush attack take place at some point. This attack will prompt the appearance of Golden Frieza to show up an fight! There's also mention of the big "Tournament Of Power" arena construction finally getting completed and more.
Once again, we got these new spoiler teasers from en.koreaportal.com and @Hermes98 on Twitter.
Sidra and Rou send assassins
We're going to go ahead and get started with this spoiler session by revealing the big title for this 95th installment.
It turns out that they decided to name it, "The Wickedest! The Evilest! Frieza Runs Wild!!"
The official Weekly Shonen Jump description started off by revealing that Sidra and Rou will plan to send assassins to take down Frieza. This storyline certainly appears to be where most of the focus will be directed.
Before they revealed the main description, they also said that Frieza is going to run roughshod over assassins from Universe 9! This is in reference to the big fight that's going to take place after the attack.
In the main description, they revealed that Goku and company are going to get hit with a shocking attack.
This is going to occur when Goku travels to seek out Frieza in hopes of recruiting him to be the tenth member of his Universe 7 team for the huge "Tournament Of Power" event.
Golden Frieza
They describe the attack as being an ambush on both Goku and Frieza. From there, they are going to be forced to have to deal with a vicious army of assassins from Universe 9. In light of this, they say that Frieza is going to transform into Golden Frieza! He will then start throwing his weight around.
We assume that means he's going to put up one hell of fight. They ended it with a "but." So, something else is going to happen that may or may not be good.
They didn't reveal what that something else is. So, we're going to have to wait for this episode to air to see how this crazy fight plays out. One thing that's for sure is this storyline is going to deliver some very action-filled and dramatic scenes to look forward to. There's no doubt about that.
The Omni-Kings are very happy
Next, they reveal what the Omni-Kings will be up to this week.
It turns out that the great arena for the "Tournament Of Power" will finally be complete in the World of Void. The World Of Void is the site of the tournament. The Omni-Kings are going to be very elated and overjoyed by the quality of the arena. So, it certainly sounds like this arena will be a great site to see. We can confirm that episode 95 is scheduled to air on Sunday, June 18, at 9 a.m. Japan time on Fuji TV. Stay tuned.