Incredible. Frieza won't betray Goku -- 'Dragon Ball Super'
It seems that the betrayal of Frieza was a misunderstanding and he will now stay with team 7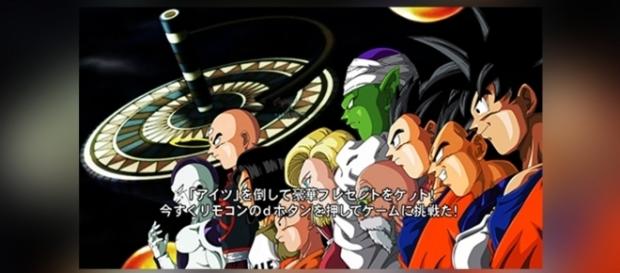 Frieza is one of the most evil characters from "Dragon Ball" because of his terrible acts through all the series. Last week, it was revealed that even though he was revived thanks to Goku, he'd planned to betray him and join Universe 4, commanded by Quitela.
However, yesterday, one of the screenwriters of the series, Toshio Yoshitaka, answered some questions on his Twitter account and said that the titles revealed during the last days that related to Frieza betraying Goku, were not true.
A fan asked him about information in regard to the titles concerning universe 4 and Frieza's betrayal. Yoshitaka answered: "That information is false. I recommend caution with things leaked from internet".
Another person asked about episode 96 but he just answered that he didn't write that one.
So we can say Frieza won't betray Goku?
According to the screenwriter, no. However, Mr Yoshitaka may not be completely honest with his answers. We think he doesn't have permission to talk all out about the future of the series, so Frieza's betrayal could still be a possibility.
Is Yamcha coming back?
Toshio Yoshitaka was also asked about the possible return of Yamcha to major roles. He answered: "Fans love Yamcha. I'm a happy person".
Even though Mr Yoshitaka's answer is but a puzzle and won't let us jump to any conclusions, he is aware of the love of the fans for Yamcha, despite of all the jokes and memes.
Yoshitaka is warning us to treat leaked information carefully, and said the titles are false, but we can't just throw away the possibility of Frieza betraying everyone, as his attitude makes us think he may be up to something.
We believe that episode 94 will give us clue as to whether the evil emperor is going to betray Goku or not, as he'll have to face the assassins sent by Sidra and Quitela. Both of them seem to know Frieza's power, so the men they gave the assignment to should be strong enough (or close) to fight him. That's the reason why Frieza will have to go all out.
It should be clarified that this is a simple speculation and any similarity to what happens in the future of the series is pure coincidence.
So far, this has been the latest news of "Dragon ball". If there should be more, we'll post them as fast as we can.
Next, we will show you the progress of the upcoming chapter of the "Dragon Ball Super," with some leaked information about this saga.
Enjoy it, and stay tuned. In the meantime, we await the arrival of the next chapters.
Click to read more
and watch the video
or