'Dragon Ball Super': The mortal that surpasses the Hakaishin
Who is the mortal whose power is beyond a god of destruction In "Dragon Ball Super"?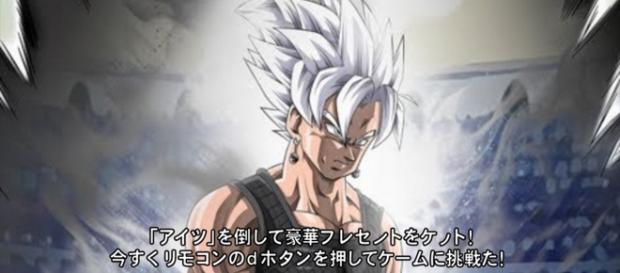 In episode 93 of "Dragon Ball Super", we saw Whiss, the angel from universe 7, talking about a Mortal who is more powerful than the Hakaishin from his universe. That Hakaishin, at the same time, is said to be stronger than Bills.
Bills, in order to defend his pride, replied that this mysterious person only defeated him once in arm-wrestling. Does that mean there's someone stronger than him, except the angels?
We don't think it's something that should surprise us. For we find some logic to the existence of a God Of Destruction who's more powerful than him. But a human? That gave us something to think.
So, who's this mortal that is stronger than Bills?
At first, it was thought that the mortal who's more powerful than Bills is Jiren, from universe 11, being him the most powerful warrior that universe has. If this was to be right, Vermouth, Universe 11th's god of destruction would be the Hakaishin that surpasses Bills.
Is Jiren really the mortal who's stronger than Bills?
As we said before, it's only a belief. However, from our perspective, we think it's not true since Goku and Vegeta are way weaker than Bills.
Also, Akira Toriyama said he's got no interest in making the Saiyans surpass Bills. So if Jiren was this mortal, they wouldn't be able to last more than one second against him.
Then if it's not Jiren, who?
We believe this mysterious character won't participate in the Tournament of Power and he belongs to one of the universes that are not fighting. So we think this mortal could be part of a future saga, in which we'll discover more about the 12 universes and their gods.
Undoubtedly, and to appear in an upcoming saga, will be a great challenge for Goku, since the Saiyan (as we mentioned earlier) is far below the power of the god of destruction Bills.
After this, Goku, must overcome its limits to face an enemy whose power surpasses that of a god of the destruction. For his part, Vegeta, will have to overcome too, if he does not want to be behind his eternal rival, Kakaroto.
It should be clarified that this is a simple speculation and any similarity to what happens in the future of the series is pure coincidence.
For you, who's the mortal stronger than Bills? If you have a theory of your own, leave it below!
Next, we will show you the progress of the upcoming chapter of the "Dragon Ball Super," with some leaked information about this saga.
Enjoy it, and stay tuned. In the meantime, we await the arrival of the next chapters.