'Dragon Ball Super': New trailer revealed
We bring to you in exclusive all the news of this new trailer that leaked recently.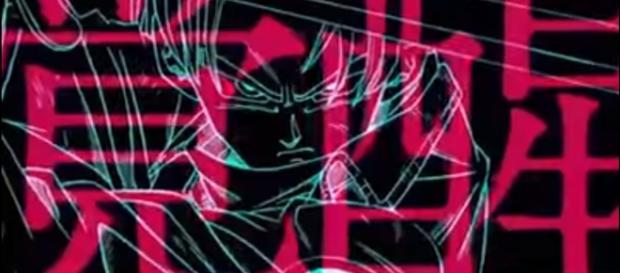 A new and interesting promotional trailer of "Dragon Ball Super" has recently leaked out. We are in a moment in which both the anime and the manga are in very interesting situations. The first one draws really close to the Tournament of Power, and the different Universes are setting up their teams, while in the paper version of the series the battle between the Z-Warriors and Zamasu (whose intentions are to wipe mortals from existence) is reaching its peak.
This time the trailer targets tome 3 of the manga, which includes future Trunks, Black Goku and Zamasu's plot. The video can be watched via the YouTube and Facebook platforms, and it promotes the new tome of the manga. A few days ago, Toyotaro published in anticipation on Twitter the front page of this new tome of the manga.
The first impressions on the tome
Curiously, we can see the main Z-Warriors of this saga (Mai, Trunks, Vegeta, and Goku) in a walk through the beach, but the interesting thing is the presence of Black Goku in his Super Saiyan Rosé stage. Even more interesting is the fact that in the first images we can see an official wink to the Tournament of Power, suggesting that it is an imminent event as we see Goku entering the contest. This tome is expected to be released in Japan on June 2nd.
Back to the trailer itself, we find it very interesting and entertaining. It begins showing us a shelving full of tomes of "Dragon Ball" (a wish many fans would love to see come true), and soon after Goku appears checking on each book in his classic flying nimbus.
While he advances through the shelving, we can appreciate his whole life turned into pages, starting from the first friends he's ever made in "Dragon Ball", to the classical villains he has faced, until he finally reaches the "Dragon Ball Super" section in which we can see him with Vegeta at his side, both transformed into Super Saiyan God Blue.
Additional information
A second trailer also appeared which shows us the addition of the Black Goku and Future Trunks saga in the new tome, revealing past scenes of it. As long as new data comes available, we will be sharing it with you. We also would like to note that this week the so claimed episode 93 of "Dragon Ball Super" will be released, which plot will center on the recruitment of Frieza as the 10th member of Universe 7's team.
Will you miss it?.
Thanks for reading this note and stay tuned for more information as it becomes available.
Until next time!
Click to read more
and watch the video
or