'Dragon Ball Super' Episodes 94, 95, 96, 97, 98 synopses: Goku joins Universe 7
As Frieza is going to betray Goku, he will be left with no choice but to complete his team.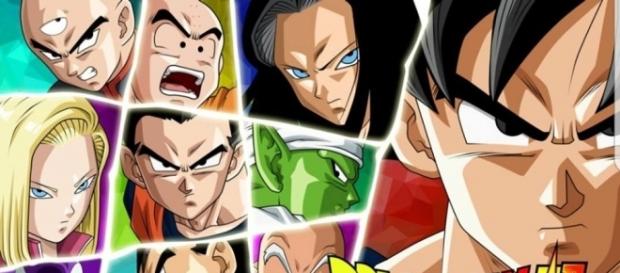 The next episodes of "Dragon Ball Super" are getting pretty intense with the inclusion of the new female Saiyans. As Goku is still on his journey to complete his warriors for the Tournament of Power, the pure-blooded Saiyan took a risk and invited Frieza to join the Universe 7.
Although Goku agreed to Frieza's condition to join his team, fans should still watch if the latter is going to betray the animated series' protagonist. In the next episodes of "DBS," a Twitter user named Ken Xyro revealed the entire Synopses of the show's episodes 94, 95, 96, 97, and 98 and there will be a shocking twist.
New episodes assumed synopses
"Ok I'm posting it. Nothing is 100% confirmed till we see the scans," Ken Xyro captioned the screenshots of "Dragon Ball Super" Episodes 94, 95, 96, 97 and 98 synopses.
However, he assured that there a lot of points in the plotlines that make it real.
Ok I'm posting it.

Nothing is 100% confirmed till we see the scans.
But theres a lot of evidence pointing to these being real (see reply). pic.twitter.com/aje9TPVAna

— Ken Xyro (@KenXyro) Hunyo 5, 2017
'Evil Emperor Resurrected! Mysterious Assassins Awaits!'
In "Dragon Ball Super" Episode 94, Goku has succeeded in recruiting Frieza as the 10th member of the Universe 7. As he is now excited for the nearing Tournament of Power, he quickly visits the house of the fortune teller Baba to meet the newly resurrected Frieza.
In other events in the episode, Goten and Trunk along with their other members will go to the island that Android 17 is guarding. Here, they will make their final adjustments to prepare themselves before the tournament begins.
This episode will be released on June 11
'Goku and Freeza Unite - Trap of Universe'
In Episode 95, the team from Universe 9 is going to visit the world of Universe 7 to aim for Frieza. However, as there will be a battle, Goku and Frieza will fight together to end the combat quickly. However, little did they know that Quitela is watching over them and has a secret plan to pursue the antagonist. This will air on June 18.
'Emergency Again! The Last Warrior is HIM?'
Unfortunately, Frieza is going to betray Goku leaving Universe 7 to join Universe 4 in "Dragon Ball Super" Episode 96. Hence, his team will be once again one member short. As the Tournament of Power is about to start, he will be left with no choice but to join his other nine members, to complete his own team.
The 96th episode will be out on June 25.
'Who Will Survive?! Tournament of Power Finally Begins!!'
Fans will finally see the gathering of the eight universes in Episode 97 with their Gods and Warriors as the Tournament of Power begins in the world of Void. However, there will be a big surprise from Grand Priest, saying that a warrior who will befall off the arena will immediately meet its demise. This can be watched on July 2.
Untitled Episode 98
The title of "Dragon Ball Super" Episode 98 is not yet revealed, but, here, the universes will be divided into two groups. It will be a battle between the teams that will make a deal with Universe 11 and those who will not. But, Goku will take advantage of the moment knowing that there are a lot of warriors who are targeting the members of Universe 7. The release date of this episode is not yet announced.
Click to read more
and watch the video
or