'Dragon Ball Super' episode 92 review; 'DBS' episode 93 air date & plot summary
Looks like Goku will be replacing Majin Buu with a rather dangerous team member in the next chapter of 'Dragon Ball Super.'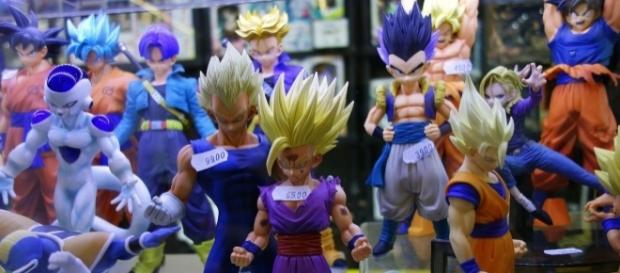 Looks like fans of "Dragon Ball Super" are in for bumpy ride. The recently aired episode centered on majin buu's exit from the Tournament of Power as he falls into a ritual sleep. This leaves Goku unaided as he looks high and low for a substitute for the pink alien, and his election is nothing short of dangerous.
Majin Buu's unexpected replacement revealed
The fearless Saiyan is planning to bring Frieza back to life and ask the iconic antagonist to join forces with him and his team and fight for Universe 7 in the Tournament of Power, but this might not turn out as he anticipates. If Frieza sticks to his reputation, it will be hardly surprising if he stabs the back of the simple-minded hero during the tournament.
As expected, this selection hits rest of the team like ton of bricks, and no prizes for guessing, other members of the team will inveigh against Goku's choice in the upcoming episode entitled, "You're the Tenth Warrior! Goku Goes to See Frieza!" However, it's quite unlikely that someone will be able to hold sway over Goku's judgment.
The recently rolled out official trailer for the next chapter of "Dragon Ball Super," Goku visits Frieza in the bid to convince him to join his team and help them win the tournament. No prizes for guessing, the infamous villain puts forth a slew of his own terms, that are beyond belief for collaborating with the team. It remains to be seen what promises will Goku be urged to make to Freeza, and whether or not things will go as he planned.
"DBS" loyalists were recently teased about Frieza's forthcoming arc in the Tournament of Power. The Japanese voice actor behind the character recently made an appearance at Animazement, giving anime lovers the ulterior motive to watch out for Frieza as soon as the battle kicks off.
Social media is brimming with more details
According to a Twitter user known as ZeeHallums (@ZeeHallums), Nakao recently confirmed that he recently wrapped up recording a conversation between Freeza and Frost, who are probably involved in making an underhanded plan..
At panel in Animazement. Nakao says that he just got done recording a Freeza and frost convo. They're apparently scheming together soon.

— ZeeHallums (@ZeeHallums) May 27, 2017
Nakao claims both Frieza and Frost will cross path in the upcoming chapter and devise a scheme.
Nakao allegedly spilled the beans about Frieza joining forces with the Universe 7 and the translator declined to translate since it's a spoiler. Meanwhile, some other fans pointed to a few unlikely alliances that Nakao hinted at, leaving fans to speculate whether or not Dragon Ball's universes would be put together in the event as a last-minute radical change.
The episode 93 of "Dragon Ball Super" is slated to air on Sunday, June 4 on Fuji TV at 9 a.m. JST. Alternatively, "DBS" fanatics can stream it online via Crunchyroll, FunimationNow, AnimeLab, and Daisuki.
Click to read more
and watch the video
or