'Cowboy Bebop' is finally getting a live-action remake
The cult-classic anime series will make its way to our television screens yet again.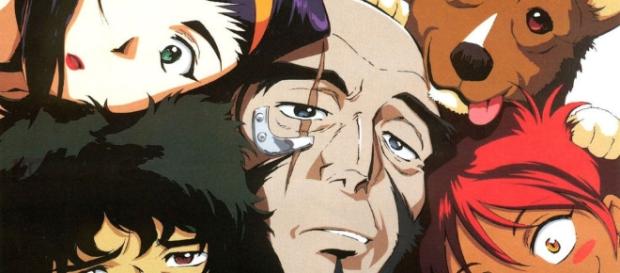 The anime industry is a real beast, churning out tons of new material on a yearly basis and rarely skipping a beat in terms of creating quality. There have been thousands of anime shows, films and manga series over the years, but only a few have managed to capture the imagination of fans like the hit space epic "Cowboy Bebop." At long last, we will finally be seeing a live-action adaptation of the series, and that too in television form as well.
Meet the Space Cowboys
The series is set in the year 2071 and revolves around a band of bounty hunters traveling the solar system in a spaceship named Bebop. Earth is almost uninhabitable by this point in time due to a massive technological mishap, and humans are forced to colonize whatever land they can find in our system.
In order to keep the crime rates in check, a bounty system has been established, and our protagonists are a team of cowboys looking to reel in some baddies.
The main characters of the show are Spike Spiegel, a former hitman haunted by his past, Spiegel's partner Jet Black, a hyperactive con artist named Faye Valentine, the tech specialist Edward Wong, and a genetically-engineered being named Ein. Fans of the show will remember the epic-ness of the series to stem from the outlandish premises of each episode, along with the dynamic shared between the members of the team.
What to expect
The good news is that the company responsible for bringing us the original version of the show, Sunset Inc., will still be contributing to the new series as executive producers.
Joining them will be Marty Adelstein, Becky Clements and Matthew Weinberg as co-executive producers. The writing team tasked with adapting the series for the live-action medium are a collective known as Midnight Radio. It consists of experienced individuals such as Josh Appelbaum ("Mission Impossible: Ghost Protocol"), Scott Rosenberg ("Con Air"), Jeff Pinkner ("Lost"), Andre Nemec and Christopher Yost.
The live-action adaptation of the series has been in the pipeline for some time now, but it was previously tied to a whole different set of names (including Keanu Reeves who was supposed to star as Spiegel himself). The previous version did not pan out because the technology required to do justice to the show was not yet in place, but things have certainly changed over the past decade.
There is no better time for the live-action adaptation of "Cowboy Bebop," and it only needs a stellar cast to do justice to the solid script. There have been several extensions of this universe in the anime realm before, but this latest adaptation might just be the best one yet. Stay tuned right here for more updates on "Cowboy Bebop" as this story develops.
Click to read more
and watch the video
or