'Boruto: Naruto Next Generations' spoilers: future titles and synopsis revealed.
The spin-off series is now at full throttle as the ongoing story arc goes into the climax in the upcoming weeks.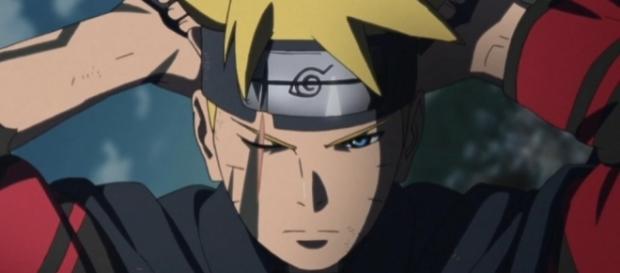 The hit spin-off series, "Boruto: Naruto Next Generations" keeps getting better and better with each passing week. It seems that the series is about to reveal the identity of the main antagonist for the ongoing story arc. The new title is now diverting away from the victim-of-the-day formula, and the story is slowly building up the intrigue for a grander episode in the future. To keep fans excited for the upcoming weeks, show makers released the titles and synopsis for the upcoming episodes.
Episode 11
The next episode of the anime titled "The Shadow of the Mastermind" will kick off on June 14, 2017.
According to the synopsis posted by Twitter user YounkouProductions, another ghost incident will occur, and this time Sumire and her friends were caught up in the rampage. With more and more of Boruto's friends are getting hurt, our little hero is determined more than ever catch the culprit. However, Shikadai and Mitsuki learned that another ghost incident is bound to happen.
Boruto Episodes 11 - 14 Titles and Synopsis. pic.twitter.com/hxStclupQp

— YonkouProductions (@YonkouProd) June 7, 2017
Episode 12
The title for episode 12 is "Boruto and Mitsuki" and is slated to air on June 21, 2017.
For the synopsis, the Ghost Incidents suddenly stopped, and our little heroes are wondering why the abrupt stop. Mitsuki, on the other hand, is acting strangely and it appears that the transfer student knows something but hides the fact about it. Meanwhile, Mitsuki is having a problem of his own when unexplainable changes start to show up in him.
Episode 13
For episode 13, a huge problem will emerge in Konoha when a gigantic monster appeared out of nowhere. The episode was titled, "A Monster Emerges" and the identity of the mastermind behind the ghost incident is finally revealed. However, the mastermind has successfully summoned a monster from the chakra gathered from the ghost incidents.
Episode 14
For the final one on the list, episode 14 titled "The Path That Boruto Sees! Boruto's Solution" didn't give much on the synopsis but left enough for fan's imaginations and something to speculate. The summary teased that Boruto will enter a different dimension with the power of his unique dojutsu. It seems that the monster from the previous episode is very powerful and it forced Boruto's eye powers to activate.
What is waiting for our little hero in the mysterious dimension? Will Boruto gain control of his powers? It seems that we will just have to wait until July 5 to find out.
Tune into "Boruto: Naruto Next Generations" simulcast on Hulu and Crunchyroll every Wednesdays 5:25 pm +08.