'Boruto' anime to debut new ending: 'Naruto' series gets an HD remaster
After more than a decade, the original 'Naruto' series will receive an HD remaster.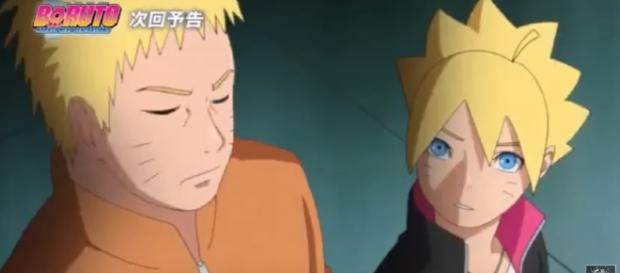 With ten episodes on air, "Boruto: Naruto Next Generations" is doing a good job of filling in the shoes of Masashi Kishimoto's legendary, "Naruto Shippuden" series. Apart from entertaining the old fan base of the parent series, the new title managed to attract new fans into the franchise. New enthusiasts are eager to watch the original "Naruto" anime series, but they could not abide its quality. Fortunately, the 27th issue of Shueisha's Weekly Shonen Jump magazine revealed that Animax Japan is working on a long-awaited project that will make the original series remastered in HD. The magazine also teased another surprise that will come to "Boruto" anime.
Naruto 2.0: remastered
The worldwide phenomenon, "Naruto" debuted from way back in 2002 and featured the 7th Hokage during his early years as a genin ninja. The anime series spanned from October 3, 2002, to February 8, 2007, producing 200 episodes. When compared to the latest title in the franchise, the original series pales in comparison to Boruto's softer animation style considering the limited animation techniques present at the time of production.
The remastered version will only bring the program into 1080p HD and will not cut down any episode or filler unlike what happened to "Dragon Ball Z Kai." At most, the remaster will edit some animation errors to clean up the show.
At the moment, that is the plan of Animax for the remastered version. Meanwhile, fans are expressing mixed opinions on whether to cut fillers or not.
The remastered version will air every Saturdays starting from June 24 in conjunction with the ongoing "Boruto" anime. Meanwhile, there is no word on whether the HD versions will be coming to the US via streaming sites. Popular streaming sites like Hulu and Crunchyroll have access to the original "Naruto" anime, so fans are hoping that the platforms will get their hands on the remastered version of the show.
Boruto's new ending theme
In other reports, Weekly Shonen Jump also revealed that "Boruto: Naruto Next Generations" is switching up things again as the spin-off series will feature a brand-new ending theme. The current ending theme is titled "Dreamy Journey" performed by the female Japanese trio called The Peggies. For the new song, a new JPOP group called Scenario Art is stepping up to play "Sayonara Moon Town" which means, "Farewell Moon Town."
Unfortunately, the date for when the new song will debut is still unknown, but fans are expecting the song sometime in July of this year.
Others say that the new song will be featured after the ghost incident story arc wraps up in episode 14. Either way, just tune in to "Boruto: Naruto Next Generations" simulcast on Hulu and Crunchyroll every Wednesdays 5:25 pm +08.