'Tokyo Ghoul' film adaptation gets official poster
Japanese manga's theatrical poster presented in English language. Film to premiere in Japan on July 29.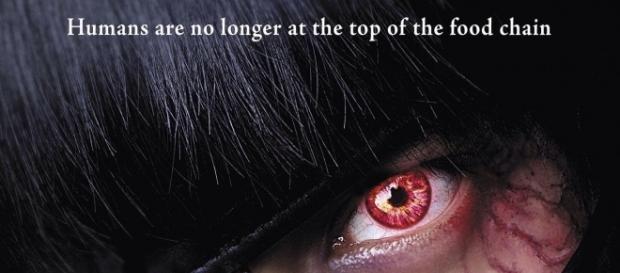 "Tokyo Ghoul", the dark fantasy horror manga from Japan, had its official cinematic poster released, creating buzz around its live-action film adaption launch, scheduled for July 29.
Japanese manga and anime are some of the hottest media around the world, if the number of live-action film adaptations on both sides of the Pacific is any indication. Its hometown of Japan has made some strides with the "Rurouni Kenshin" film trilogy of 2012-14, and the "Attack on Titan" two-part movie of 2015. America has followed suit but with a hit-or-miss record, like "Dragonball Evolution" of 2009, "Ghost in the Shell" just this past March" and the upcoming Netflix "Death Note" film on August.
English-language poster
Based on a manga by Sui Ishida, "Tokyo Ghoul" has just gotten an official poster for theaters from the film's production studio Shochiku Co. Ltd. In an interesting development, the poster is almost entirely in English, with only the manga's original title in kanji underneath its English translation. The sole visual element in the poster is a close-up of the film's lead star Masataka Kubota, who plays main character Ken Kaneki. Prominently displayed is Ken's blood-red ghoul left eye, which is framed by the character's signature black leather facemask with the iconic metal teeth on the mouth portion.
The tagline ominously reads: "Humans are no longer at the top of the food chain," all but spelling out the source material's theme.
The "Tokyo Ghoul" film is directed by short film and TV movie veteran Kentaro Hagiwara and also stars Fumika Shimizu as Toka Kirishima alongside Kubota, with Yu Aoi, Nobuyuki Suzuki and Yo Oizumi. A teaser trailer had also been released in the previous month, featuring a glimpse of the manga and anime characters as portrayed by the live-action cast.
Monstrous franchise
The setting of the "Tokyo Ghoul" manga is an alternate present world, where human-looking creatures, called ghouls, that eat living flesh live in secret among people, hunting as they need to survive.
Ken Kaneki (Masataka Kubota) is an ordinary college student who is attacked by his date, who was secretly a ghoul. He survives in the hospital only to discover that ghoul organs have been transplanted on him. Now as a half-ghoul, Kaneki must eat human flesh to survive while keeping his new nature hidden from his old life.
Studio Pierrot first adapted "Tokyo Ghoul" as an anime series, followed by light novels written by Shin Towada. The film, by Shochiku Co. Ltd., is due to be released in Japan on July 29.