'One Punch Man' season 2 release date pushed back for Spring or Summer 2018?
Fans will have to wait for more to see Saitama once again in his full caped bald glory.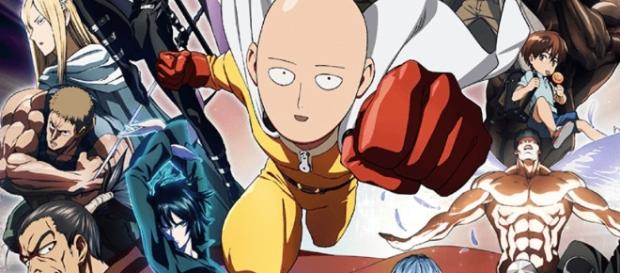 The world went upside-down after the hit webcomic, "One Punch Man" was adapted into an anime in October 2015. The shonen anime quickly grew in popularity and ultimately became a worldwide pop culture because of its astonishing action scenes and hilarious setting.
Fans are happy to hear that their beloved series will be back for another season. However, showrunners are keeping their mouths sealed about its plot and release date. Up till now, fans have no idea on when will saitama return for another action-packed adventure.
Saitama to return in November?
ONE and Yusuke Murata's anime season finale aired last December, the world watched as Saitama fought a powerful alien invader named Boros. Unfortunately, the season has to stop for a while leaving fans no choice but to wait for the next chapter.
Earlier this year, an announcement revealed that Caped Baldy would return for a second season. It was by an ad in Shueisha magazine teased that the upcoming season is now under production. As of the moment, there is no official release date, but rumors suggest that "One Punch Man" Season 2 will return November.
Considering that the first season aired from October 5 to December 21, 2015, it is highly possible that Madhouse will follow the same schedule. A November release sounds convincing, but a lot of holes in the fan-made theory. Others contradicted the speculation stating that the timeframe will be highly unlikely because there is not enough information on the upcoming season. They also added that if the November release is true, trailers are up by now promoting the series.
One Punch Man 2 in Spring or Summer 2018
While the November 2017 release is hugely popular, other fans suggest that "One Punch Man" season 2 will début sometime on Spring or Summer of 2018. Speculations suggest that Madhouse is still on the bulk of the animations. There are also no activities from the cast member and voice actors that will perform in the next season.
A typical shounen animation that consists of 12 to 15 episodes can take about six to nine months of preparations. Considering that all goes well, the series' production will be over by November or December 2017.
Show-makers needed more time for the post-production and network publicity that will push back the release date for a Spring or Summer release on the following year.
Fans should take this educated guess with a grain of salt in mind. Let us just hope that "One Punch Man" will not follow the "Attack on Titan" series on releasing their season 2.
Click to read more
and watch the video
or