'One Punch Man' Season 2 production in progess
The fan-favorite anime series 'One Punch Man' season 2 is finally at work with its production. The anime could make a return this winter.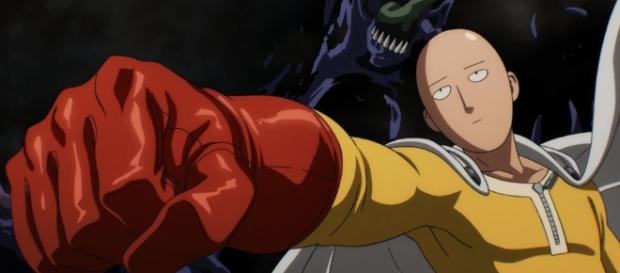 The most anticipated anime series, "Once Punch Man" Season 2 is finally on its way; however, it still has no official release date. Meanwhile, some rumors suggest that the Japanese anime will arrive by November. It is believed that the upcoming season will have more surprises in store for its fans and further, numbers of villains will be expected to challenge the skills of Saitama.
Next season will showcase Saitama's romantic version
One of the things that fans should anticipate from season 2 is Saitama's romantic side.
Accordingly, a new character will be introduced on the upcoming season which will be the love interest of the bald-headed hero. However, amidst the romantic story of Saitama, there are possibilities that his love interest will lead him to weakness.
Further, fans are a lot more excited to finally see him courting a woman. On the other hand, others are also thrilled to see more antagonists which will be introduced on the follow up franchise. It can be remembered that Saitama once fought and defeated Lord Boros in season 1; and basically, his villainous character is returning to take revenge on this one-punch man hero.
Villainous characters will return on 'One Punch Man' season 2
Moreover, another villainous character is returning this season. Garou will again take on Saitama as he aligns himself with the Monster Association along with his aim to defeat the bald-headed hero. The next installment will also reveal whether Garou will become successful with his plans; however, there are also rumors that claim that the "One Punch Man" hero will finally taste his first loss on this forthcoming season.
When will this Japanese anime debut season 2?
As of now, fans are aware that "One Punch Man" season 2 is currently at work and further, rumors suggest that its newest season will premiere this November.
While a winter debut has been expected by some of it fans, others also argued that its time frame seems unlikely to happen considering that Madhouse has provided only a little information about it.
So far, there are no words given by the members of the casts and even with the voice actors. Some fans would think that Madhouse is keeping its production a secret while others also believe that the studio is still busy working on its animation and some other production concerns.
For the meantime, fans just have to wait for further details that Madhouse will have to drop soon.
It has been a long time since fans have waited to see Saitama again and definitely, they still need to stretch a little patience to wait some more.