'My Hero Academia' Spoilers: Heroes set to take down Overhaul's headquarter
Young professional heroes plan to rescue Eri and to take down Overhaul and his organization. Find out more in 'My Hero Academia' latest chapter.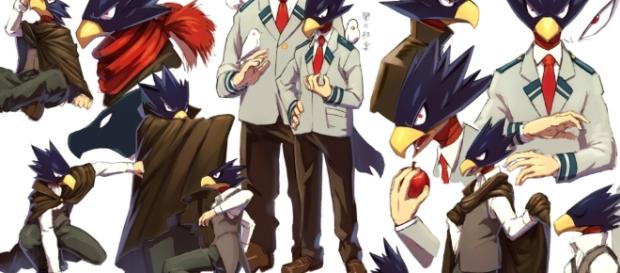 "My Hero Academia" is a Japanese manga series written by Kōhei Horikoshi. Over the time of its run, the series has received positive feedbacks from critics saying that it is one of the most amazing manga series with a genuine storyline. In one of its latest chapters, spoilers reveal that the young heroes will continue their plan to take down Overhaul and its organization in order to save his daughter, Eri. Will these heroes become successful of their programs? Are there obstacles they need to face?
Mirio's life to be in danger?
"My Hero Academia," chapter 137 spoilers reveal that one of the aspiring heroes may face end this time. Spoilers suggest that Mirio's life could be in danger as they plan to defeat Overhaul's headquarter and his organization, the Eight Precepts of Death.
Everyone will worry about him, most especially, Sir Nighteye. Nevertheless, the young heroes are still determined to pursue their plans in order to save Eri.
To recall, the Eight Precepts of Death has been producing the drug called Trigger serum. And apparently, such drug has been produced by the body of Eri. With this, the heroes vowed to save Overhaul's daughter no matter what happens. The manga series chapter 137 will also feature these professional heroes as they rush to Overhaul's headquarter with their attempt to rescue Eri.
Overhaul, aware of the secret operation?
As the story continues, "My Hero Academia" spoilers for Chapter 138 reveal that these selected heroes have set off to save Eri from Overhaul.
They will coordinate with some police forces in order to barricade his headquarter. However, not long enough from their arrival, one of the Eight Precepts of Death will show off and will give them flying attacks. One of the young heroes, Ryukyu, will try to stop him through his quirk.
Further, it looks as if that Overhaul has been aware of the secret operation that these heroes are doing. Some speculations claim that one of the heroes is the traitor among them. Most probably, the one who decided not to show up in operation told Overhaul about it. Meanwhile, with the commotion happening between the heroes and the Eight Precepts of Death, Overhaul will calmly escape and will leave the fight to the rest of his team.
Moreover, chapter 138 spoilers reveal that some of the members of the Eight Precepts of Death will be hiding as they plan to make a huge attack to the heroes. Apparently, the young heroes didn't have the idea that their secret operation has been compromised.
Stay tuned as the next chapter unfolds the young heroes adventure at Anime News Network.
Click to read more
and watch the video
or