Goku reveals new information about the tournament of power
Every day new news of this great franchise is revealed and today is no exception.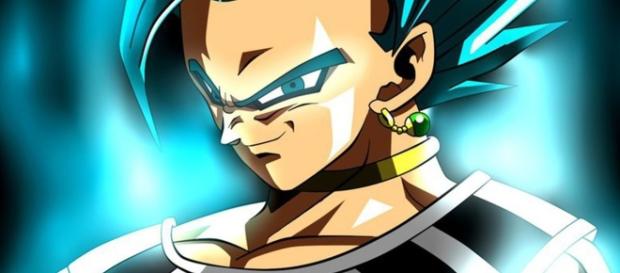 New information is available about the powerful warriors who may have a power similar to the gods as beings with incredible abilities never seen before in the series, to have more information on the matter today, I will show you "the official synopsis of chapter 92 revealed by Fuji Tv" to complement the summary that released the Weekly Shonen Jump.
The next chapter
The official title of episode 92 is titled "Emergency we do not have the 10 fighters" Its release date will be May 28 and its synopsis is as follows:
"Majin Boo fell asleep and apparently there is no one who can wake him up, due to this event the warriors of the universe 7 panic, since the tournament for universal survival is already imminent.
Meanwhile, in the other universes, warriors confident of their strength continue to gather."
Universe 6 is in preparation for this controversial event, and Cabbe teaches Kale how to transform into a Super Saiyan, but someone is watching them closely. In the meantime, Kai and Toppo continue to recruit warriors for the tournament, this week Goku will be unmasked because the members of his team have doubts. He consequently decides to tell them the Truth, which generates a severe nerve crisis from all. Finally, three warriors of the Universe 7 form the team; however, the protagonist has a secret plan. Who can replace them?
Recently it was confirmed the appearance of the best-known villain of the whole series, the great Emperor Frieza, but this suggests the possibility of adding two new members to the team of Universe 7 has generated great expectations in the fans of the series.
An unexpected plot twist
This has been all the information we have been able to acquire. What did you think? In our opinion, we believe that the plot turns given to us are extremely incredible since it was not enough for them that a participant of the Universe 7's team will not attend the tournament. Now there will be three members who will not participate, but this can only bring us good things since we now know that the replacement will be Frieza, We still don't know the name of the other two, so we expect many surprises. Will they turn to another villain for help? Is there any chance that Trunks of the future will come back again? this and many questions are facing the upcoming presentations of this fabulous anime, hopefully soon resolved.
This is all the news we have on our side. If anything else important is revealed, it will be reported immediately.
Click to read more
and watch the video
or