'Fairy Tail' creator hints manga will end soon; 2 volumes left in series
Creator Hiro Mashima said the beloved series will be completed soon, but "Fairy Tail" fans should watch out for his new work.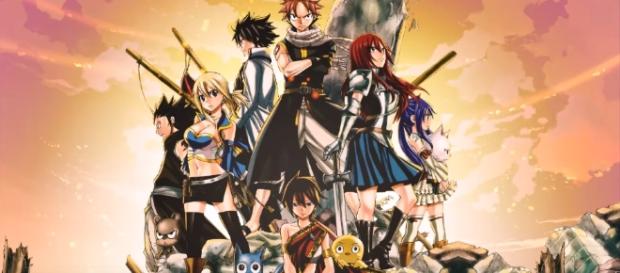 The manga series for "Fairy Tail" has been around since 2006, and for more than a decade, it has amassed millions of fans. As a matter of fact, on February 2017, the manga had 60 million collected volumes in circulation. The manga has been adapted into a series, which is equally popular.
Creator Hiro Mashima is known for making a story that is fun, "fist-pumping adventure," and the manga series is known for its beautifully written plot.
But just like all things, it, too, should come to an end.
Recently, news circulated that the fairy tail manga series is going to end soon. No less than the creator confirmed this, and a lot of fans are heartbroken. A statement released by Mashima confirmed what a lot of fans feared.
Two volumes left in manga series
A Twitter user, @YonkouProd, shared Mashima's statement. The creator said that his previous work was quite heavy, and he wanted to go light this time. He added that the difference between his old work and "Fairy Tail" is that unlike the story that he has done before, Natsu is not fighting for world peace, but to save his guild.
He even quoted Natsu saying "We joined the guild to live, that's why I don't care about the world" to prove his point that the plot for Natsu and his friends' story is different.
The end of Mashima's statement is the part where hearts were broken. He said that he wants to write a new story and that "Fairy Tail" manga will indeed be completed after two more volumes. He shared the fans' sentiments saying he too will feel a bit empty, but it is going to be exciting to think about new things.
Mashima is already drafting ideas
While a lot of "Fairy Tail" manga fans expressed disappointment - and understandably so because the current plot is getting more and more intense - it is also exciting to think what Mashima has in store for us.
The next story will be an exciting one, for sure. Sources say that he is already working on some drafts for his next work. Mashima is mum about details, and he also has not shared a date as to when the "Fairy Tail" manga will end.
Meanwhile, the film based on the manga premiered in Japan a few days ago. "Fairy Tail: Dragon Cry" premiered with a fan meet and greet, some main casts made an appearance, including Kakihara Tetsuya (as Dragneel Natsu), Hirano Aya (as Lucy Heartfilia), and Kugimiya Rie (as Happy).
The meet and greet ended with Mashima thanking all fans and said that he hopes everyone will be satisfied with the final arc of "Fairy Tail" manga.
Click to read more
and watch the video
or