Dragon Ball-The second chapter of the manga of Yamcha already available (+VIDEO)
The case of being reincarnated as Yamcha is a manga created by DragongarowLEE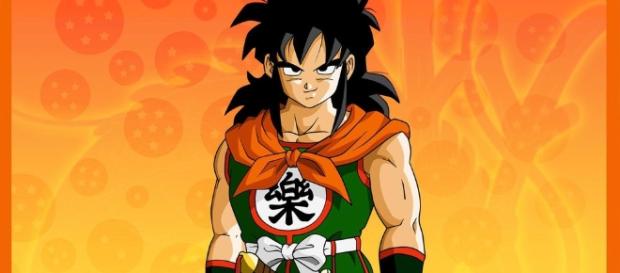 It's finally happened. Shueisha has released a new manga Dragon Ball spin-off with Yamcha as protagonist! In fact, you're not dreaming, it's a new official manga of the franchise and carries as Title Dragon Ball Gaiden: Tensei Shitara Yamcha Datta Ken. You want to know what it's about? Well, let's see!
The author of the new spin-off: Dragon Garow Lee
The publication of a new manga with Yamcha as protagonist has been one of the great surprises of this month of Dragonballeras news. The author of this new spin-off is Dragon Garow Lee, who until then was the author of the manga Dragon Ball Sai with Vegeta as the greatest exponent in history. He has a tremendous talent! In fact, his style is very similar to that of Toriyama in the late 80s.
The story of this spin-off tells us how a fan of Dragon Ball suffers an accident and wakes up in the body of Yamcha, just at the time of the work in which Han Solo defeated Pilaf. The fan, surprised to have become Yamcha, will take advantage of knowing the whole manga argument to make Yamcha a formidable warrior, train very hard and not fall into the deadly traps that gave history, like the attack of the Saibaimen.
And how will this new Yamcha defeat the creatures of the Saiyan? Then traveling to Namek so that the great old man unlocks all his internal power and thus defeats the Saibaimen once they reach the Earth, leaving astonished all his companions.
The second chapter of Yancha
The last December debuted in Japan the first chapter of Manga Dragon Ball side-story: The case of being reincarnated as Yamcha.
As we discussed in his day, this manga is the protagonist of a fan of the franchise that has reincarnated in the body of Yamcha, having the opportunity to live all the adventures of the work of Akira Toriyama. Finally, the second chapter has come to light.
Dragon Ball side-story: The case of being reincarnated as Yamcha is a manga created by Dragon Garow Lee, new Shueisha signature famous for the spectacular drawing of doujinshii based on the world of Dragon Ball. In this second chapter of his first official work, Yamcha faces Napa complete and Vegeta, culminating in the result of the saga of Saiyan. You can enjoy the chapter in a legal way by clicking here.
As you have seen, his drawing style is far from the Toyotao, author of manga Dragon Ball Super, and is more like the style deployed Akira Toriyama.
What will the third episode do for us? Don't worry, you'll be the first to know. Kai, Kai!
Click to read more
and watch the video
or