'Dragon Ball Super': Very good news after episode 89
The good news is made visible after the end of the recruitment of Goku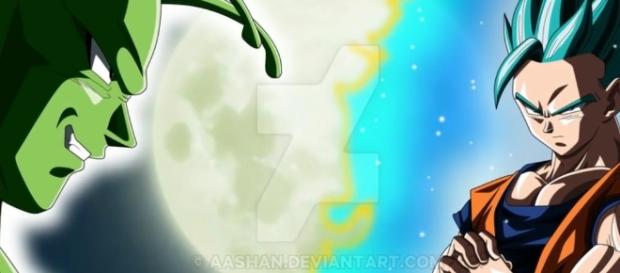 Episode 89 of "Dragon Ball Super" showed us the end of Goku's recruiting, ending with the addition of Tenshinhan and Master Roshi to the seventh universe team. This episode that for some was somewhat boring, left the series in a good position in the ranking of the most watched anime. Here's the official table.
Ranking of the 10 most watched anime entries
1)Sazae-San: 12.4%
2) Chibi Maruko-Chan: 8.2%
3) One Piece: 6.8%
4) Detective Conan: 6.6%
5) Dragon Ball Super: 5.3%
6) My hero academia: 3.5%
7) Kirakira precure a la mode: 3.4%
8) ShinobuTama 25: 3.3%
9) Jorge el curioso: 3.2%
10) Thomas the tanks engine: 3.0%
Those were the 10 most watched animes of the last week in Japan.
As you can see, the Toriyama series placed fifth in the table with a good number of 5.3 percent, surpassing the episode of the previous week by almost 1 percent, besides showing a great difference in numbers with the animes that are below.
Curious fact
Animes like Pokémon Sol & Luna no longer appear in the Top 10 of animes more seen, whereas ShinobuTama returns to position in the Top. In episode 90 we could see how Gohan fought Goku in a very interesting fight, besides seeing a combat in equipment between Gohan and Piccolo against Goku and Tenshinhan, a battle that ended to be suspended due to the destruction of the mountain that made up the platform.
Then we could see the father and son struggle between Goku and Gohan which was very interesting and showed how Gohan overcame all known limits so far. On the other hand, Goku ended up defeating his son after using the Super Saiyan blue god next to the Kaioken, ending a fight full of emotions and action.
Now, we are waiting for the episode 91 which will be the prelude to the return of the space tyrant Frieza, who could participate in the tournament of power because majin buu has fallen asleep. However, we can not say 100 percent that this will happen, as there are still several indications that Majin Buu would participate.
One such indication is the opening and ending of the series, which continue to show the pink monster.
For now this has been the latest news regarding the universe of "Dragon Ball Super" and if there is more we will be communicating it immediately.
Follow us on our Blasting News portal and you can comment what you think of the new ranking that positions our Dragon Ball Super anime at an amazing level.