'Dragon Ball Super': Toyotaro confirms that the anime has no link with the manga
Details revealed about the difference between the anime and the manga by Toyotaro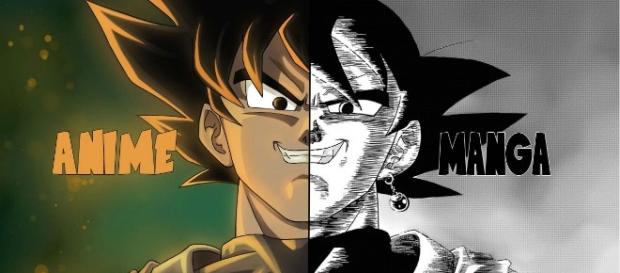 Chapter 24 of the "Dragon Ball Super" manga was released earlier this week. It always generates a lot of excitement among fans of the franchise. New information has surfaced about the differences between the anime and the manga.
The creation of Toyotaro (the manga) shows us a story fully argued and a better graphic quality, which has caused many people to learn more about this project. However, its publication is monthly compared to the television series that is broadcast every week.
At this point, we have one important question that is emerging on the social networks. Can the anime follow the steps of the manga like other series? Here's the answer, thanks to an interview by Manga Tv, to Toyotaro, the creator of the current "Dragon Ball Super" manga.
The last interview of Toyotaro
In the last interview with Toyotaro, he told us that there is no direct relationship between the anime and manga since the story made by Akira Toriyama is a starting point for both the television series and the handmade drawing.
However, afterwards each one works separately, which makes the storyies synchrony quite difficult. He mentions that they do not care about that because the possibilities of the products in question are different. So, each one tries to adapt the stage in the best possible way and there is almost no direct link between these two stories.
The differences between the anime and the manga will always be there
The comparisons between anime and manga will not stop.
There will always be comparisons and disappointments among the aforementioned. This is because the production company anime Toei Animation requires a large amount of producers to make it happen, compared to the manga that has enough time to perform Toyotaro said.
A simple sample is the "Survival Tournament" of the "Dragon Ball Super" saga. While we may note, the events in this new saga of Akira Toriyama are very different from the recent events that are happening in the current manga.
It may, that the vast majority of the characters in the manga be the same as the anime, but the contents and events will always be completely different.
Check out the video preview below for a sneak peek at the upcoming chapter of the "Dragon Ball Super," with some leaked information about this saga.
Enjoy the preview and stay tuned for the next update. In the meantime, we await the arrival of the next chapter of "Dragon Ball Super."
Click to read more
and watch the video
or