'Dragon Ball Super' theories: fighters from Universe 4, 6 & 10th warrior hinted
A lot of fans are now waiting for the upcoming battle in 'Dragon Ball Super,' thus they are now predicting the upcoming warriors.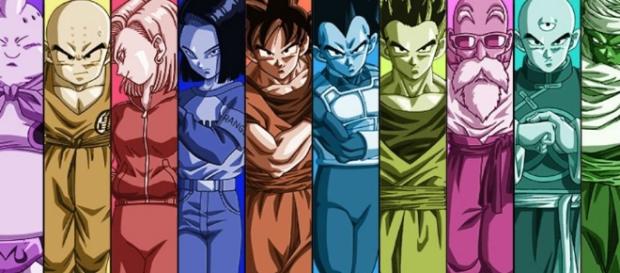 Fans have been waiting for the "Tournament of Power" happening in "Dragon Ball Super." As Goku is now trying his best to form universe 7, there are swirling rumors that two from it is going to be women.
Fan-made theories and assumptions
Some doubt that the female Saiyan seen as the muscular lady in the opening is the same woman who has been introduced as Caulifa. And if the hearsays that a second lady will be included on the listing with a name Kalifa are true, then viewers can expect to see the Universe 6 to have Saiyan women.
As a lot are now casting their predictions of what is going to happen in the much-awaited battle, there are fan-made theories of "Dragon Ball Super" episodes now circling on Japanese blogs and message boards. If these assumptions happen to be true, then the universe 7 might be changing the line-up of its team.
The characters might be joining the battle and their superpowers
In fact, a Twitter user named Ken Xyro shared a snap of a wild card featuring the name of Kale and a big question mark photo of a woman. "Two female Saiyans, after all?" he wrote the photo's caption. He also added that the information was from the Toei website source code that revealed the new Universe 6 fighter.
In it, it described that Cabba always gets angry at Kale for being a coward woman. He, then, told her to let her anger out for her to become a Super Saiyan. From here, the anger she has been holding for so long transformed her into a very frantic woman. However, this helps her to show her amazing powers every time she goes berserk.
Info From Universe 6(Warrior)
Kale(1st Image)

Info From Universe 4(Warrior)
Damon/Damone(2nd Image) pic.twitter.com/m5rh5nZR6u

— GovetaXV (@GovetaXV) Mayo 5, 2017
Another Twitter user named GovetaXV shared two snaps of the information about the Universe 6 warrior named Kale and the Universe 4 fighter named Damon. Details about Kale is just the same as what the first fan tweeted while the second combatant is said to have an ability to change its skill.
Damon has the superpowers to disappear and appear in the air and also emerge from the ground whenever he needs to. He, too, can use suicide attacks while waiting for the attacker and target at the counter using the said technique. He can even shed his body and left his shell/casing.
Please don't be fooled. While these leaks can be true and we shouldn't rule them out yet till scans come out, NOTHING is confirmed. NOTHING pic.twitter.com/L0WG6AIaTC

— 🔥Oppai Senpai🔥 (@MrOppaiSenpai) Mayo 6, 2017
Another Facebook user named Gojiitaaf revealed that the 10th warrior in "Dragon Ball Super" is going to be Frieza. However, someone named Oppai Senpai advised everyone using Twitter that viewers should not be fooled of the leaks now circling online. These assumptions might be true or not, and some believe it can't be ruled out yet. But, people behind the animated series have yet to confirm anything about it.
Click to read more
and watch the video
or