Dragon Ball Super: The training of Caulifla and Kale
New details on training of Saiyan women of the universe are revealed in the synopsis of Chapter 92.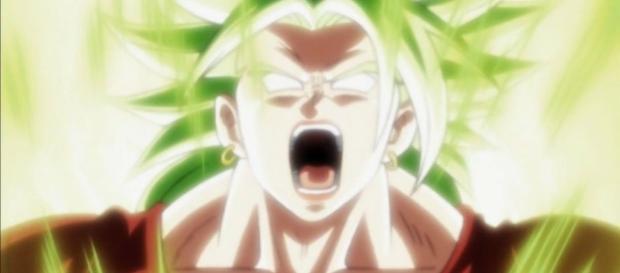 A few hours ago revealed the official synopsis of Chapter 92 of Dragon Ball Super, where we reveal many events of the future of the series, as we confirm that majin boo will fall asleep, until training the Saiyajins girls, not to mention that too Tell us about universe 11, and the recruitment of missing participants. Then I'll show you the official synopsis, and then we'll do an analysis of it.
Title: Emergency!! We do not have the 10 members together.
Date of issue: 28 May 2017 (Japan)
Official synopsis: Majin Boo fell asleep and does not wake up, while in the other universes gather the strongest to participate in the power tournament, Goku and Piccolo enter Panic, Majin Boo seems not to wake up within 2 months.
Universe 6: Cabbe becomes the Master of Caulifla and Kale, now teaches them how to become Super Saiyan.
Universe 11: Toppo continues to recruit the most powerful fighters in his universe.
Now in this chapter will find the 10 warriors gathered to form a strategy in the power tournament, however, Majin Boo will be asleep and will not wake up, so Goku and Piccolo plan a strategy, while all the warriors of the other universes come together.
The plot
Toppo is still looking for more sources from the universe 11, he will most likely see the debut of Jiren, as it has been said that he has the level of fighting with Goku, since we see him fight with him in the 2nd opening of the franchise.
So this character promises to be important in the saga, for the moment is waiting for his reaction to know that the universe 11 can be destroyed, but even more, to know that there is someone just as strong as him.
With the story of this chapter, we will have the universe 6 ready for the tournament because Cabbe will be teaching the two Saiyan women to become Super Saiyan. Here we are very likely to see the female version of Broly, since we know that Kale has hidden powers, this will undoubtedly help the Champa team a lot.
Additional information
For fans of the series, we hope to see this transformation as soon as possible, as it has been the most talked about in recent weeks. The resemblance to Broly is amazing, so we will have the legendary transformation of form made offficial, leaving aside the films of Toei, being more than a reality this new stage of the Saiyajins.
Do not forget to follow us in Blasting News, for more news about the anime series Dragon Ball Super and you can share what you think these new revelations.