Dragon Ball Super - Manga 24: First impressions
Next, we share with you new, revealing information about the 'Dragon Ball' manga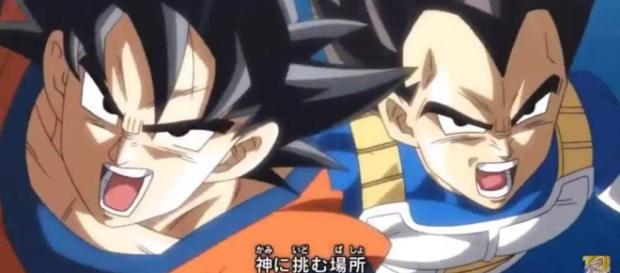 Just a few hours before the official opening of the much acclaimed chapter 24 of the official "Dragon Ball Super" manga, whose plot would reveal the great events that will arise in the future of Trunks, where Z warriors continue to face the powerful fused Zamasu, Who now has a level that has surpassed everything imagined.
The V Jump magazine has finally released its new edition of May, in which, we can already notice the first signs of the manga created by Akira Toriyama.
The plot
The Super Saga Guide shows us a possible and new images of Vegeta and Gokú in the Super Saiyan Blue God phase on the left and right sides respectively, while in the center, there is the image of Zamasu merged, who has joined forces with Black to To give life to the most powerful villain so far.
What alternative will the Z warriors have to face? Will they be able to defeat Zamasu? As we could see, the scenario doesn't look good for Goku and the rest of the warriors.
Manga 23: relevant events
In the last episode, we witnessed how Son Gokú and Vegeta had managed to unite their bodies by using the sacred arches so that they would merge and give life to Vegetto, who for some pages had managed to defeat the current antagonist without any problem. However, luck did not last long because the merger was ruined by the accumulated energy use between both warriors.
Manga 24: relevant facts still to happen
In this new episode, we could witness how the current villain would continue to cause terror in the future of planet Earth, while Son Goku and Vegeta no longer have any alternative to be able to defend themselves (much less protect the planet), so it would be the turn of Trunks of the future to show the power that was conceived to him (The Super Saiyan Fury), since in the animated series, it was thanks to this Saiyan that the Earth managed to be saved, but, it will not be until the appearance of Zeno Sama of the future, in order the antagonist is completely defeated.
Additional information
The "Survival tournament" of the "Dragon Ball Super" series, things are becoming more interesting. Just a few moments ago, it was filtered a preview of the next episode of the saga, in which, we could see how strong are the participants of the universe 6th as well as the others universes fighters.
Next, we will show you the progress of the upcoming chapter of the "Dragon Ball Super" series, with some leaked information about this saga. Enjoy it, and stay tuned. In the meantime, we await the arrival of the next chapter.