'Dragon Ball Super': Goku SSJ 3 vs Gohan Mystic
Here's the latest information about the fight between father and son that we will see in the next chapter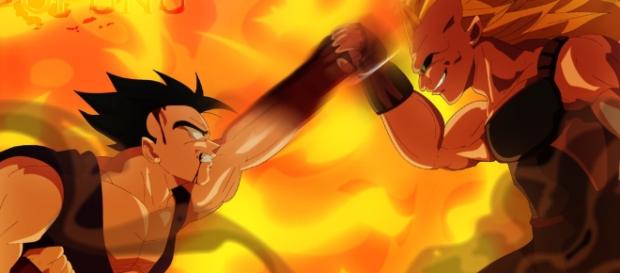 Since Gohan achieved his mystical status, it was claimed that the young Saiyan was more powerful than the same Goku in Super Saiyan 3, being the strongest individual character of all Dragon Ball Z. However, in the next chapter 90 Dragon Ball Super, we will see if this is a reality.
The plot
As you know, Goku and Gohan will face in a hand-to-hand combat in order to see the new powers of his son now that the latter has regained all his strength. However, we are not directly shown that Goku uses Super Saiyan 3, but gives us a clue, as we see Goku transformed into Super Saiyan 2.
Will Goku use the third phase of the Super Saiyan?
We think so for the following reasons. Goku has used much of the power of the Blue God state, so if he would use it again against Gohan it would not have the same effect.
He has used it with Krillin and with Android 17 and, consequently, has worn it too much.
Another reason is that Goku has the bad habit of testing his rivals and Gohan would not be the exception. Goku would go from his base state, going through the Super Saiyan 2, until he reached 3 to see his son's growth.
Will God use the state against Gohan?
Not necessarily. Although the power of Super Blue Saiyan is worn, we estimate that Goku will use the third phase of his transformation, only in the combat in teams that will make with Picollo and Tenshinhan. In his individual combat it is very possible that Goku, if he accedes to the state of God. Although the power of this one is not the same.
This would prove how far Gohan can go, in addition to performing such action as a sign of respect for him.
In addition, we estimate that Goku will realize that the power of Phase 3 is not enough to rival his son, who has regained his power, gaining a bestial force.
Additional information
Undoubtedly, the combat will be epic and will be a reason for analysis and many curiosities. Gohan will show all of his potential against Goku and, once and for all, we can clarify the difference between the Gohan definitive and Goku's Phase 3.
This fight can be enjoyed this Saturday at 20 hours and so do not miss anything related to the anime Dragon Ball Super. It is worth mentioning that the analysis is based on personal deductions and deductions.
If you have your own versions and opinions please remember that you can share them with us in the comment box below.
Click to read more
and watch the video
or