'Dragon Ball Super': Freezer will betray Goku in the power tournament
The former emperor of the seventh universe could betray Goku in the tournament.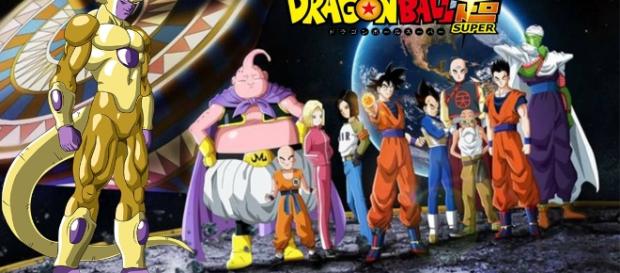 The news of freezer's return to the power tournament was undoubtedly the news of the month, because we did not expect the former emperor of the universe to return. However, after analyzing the whole situation, we came to the conclusion that the film "Fukkatsu no F", could be connected with this return. Despite their return, the fanatics have some distrust of the space tyrant because we all know his treacherous personality.
For these reasons, we have decided to make an analysis on this issue and determine if in fact Freezer could betray Goku upon his return.
As you well know, Freezer would return for a period of 24 hours to participate in the power tournament. The recruit would be Goku who would go to hell in search of his worst enemy to practically save the universe with his participation. We estimate that in this meeting, Freezer will impose conditions for its participation, since this save the Universe.
If Freezer attends the tournament, where would his betrayal take place?
His betrayal could be carried out in the middle of the tournament. Although Freezer respects and fears the god of destruction, the space tyrant knows perfectly that Beerus is practically at his mercy, because if he does not participate, his universe is doomed.
Frieza is already dead and his fate would not change, and before continuing on that impossible hell to endure for him he would prefer the very disappearance. Then Freezer would not fear Beerus as in the past.
The plot
One of the methods that Freezer could use in the tournament would be to betray Saiyajin himself, leaving this evil hurt and consequently leaving him exposed to take him off the platform. However, Goku could not be the only one harmed by a betrayal of Freezer, since the tyrant holds a grudge with Vegeta by the humiliation that this caused him to happen in his last return.
After this, the Chanlong could attack Prince Saiyajin, leaving them once again very exposed to the seventh universe, by removing one of its most powerful participants.
Regardless of Freezer's betrayal, it would be lethal to Goku's team, as losing 1 player in such a tournament would be very damaging to everyone. In addition to that, Freezer has nothing to lose and as we mentioned before, surely prefers to disappear completely before returning to that hell which is impossible to tolerate.