'Dragon Ball Super' Ep93 spoilers: Kale unleash her true power, Goku visits hell
Rate this title
Jump Preview for episode 93 of "Dragon Ball Super" is just released which a load of spoilers.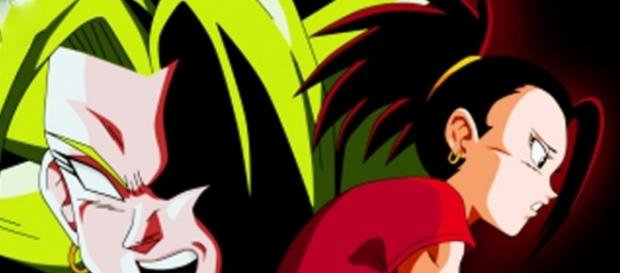 A few days ago, the preview for episode 92 of the phenomenal anime series "Dragon Ball Super" was released. Today, Jump magazine released another preview for the 93rd episode of one of the longest running anime show on television. The preview contains spoilers and is scheduled to air on June 4. So far, Akira Toriyama has been very effective in laying down his vision for the anime. The recent twists in the plot of the series were not anticipated by the fandom, which involves Frieza fighting for Universe 7 in the Tournament of Power.
Episode 93 preview
The episode 93 of "Dragon Ball Super" is titled, You're the 10th Warrior, Goku visits Frieza.
This preview was previously revealed along with spoilers 90, 91, and 92. This time, however, Jump magazine provide more details for the upcoming episode. Aside from that, it is already a general knowledge that Buu will fall asleep and will be awakened after a couple of months and the team will need an additional player as his replacement. Goku will seek Fortuneteller Babba's help to get to Frieza, which is currently in Hell. The team leader of the Universe 7 will go to Hell and talk to Frieza about his invitation. Goku's decision of inviting Frieza has raised a lot of questions, among them includes what will he bargain with the villain in exchange for his participation? What will be the super villain's reaction?
Meanwhile, this episode will also show viewers the real power of one of Universe 6 warrior, Kale.
In the video preview for episode 92, we saw Caulifla being trained by Cabba. In the next airing of the anime, we will see Caulifla training Kale to become Super Saiyan. Kale unveiled her real power, which frightens even her comrades in U6.
Saiyans of Universe 6
The Saiyans in Universe 6 are very different compared to the Saiyans of Universe 7. One noticeable difference is the lack of tail of the U6's warriors. Without the tail, these fighters have no ability to transform themselves into a Great Ape. In addition, the tail is one of the weaknesses of the U7's fighters. Given the absence of the tail, it appears that these fighters have higher base level than that of the Earth's. This can also be attributed to their ability to transform from the base into the legendary level without inciting rage within them. Interestingly, these fighters are also not using anger or rage to level up or increase their power.
The next episode of "Dragon Ball Super" will reveal Kale's real form. Has she attained the legendary level given the previous videos where she was shown transform into a Broly-like fighter? Fans are hoping that these will be answered on June 4. Meanwhile, here is the preview of episode 92, enjoy!
Click to read more
and watch the video
or