'Dragon Ball Super': Advance Chapter 92
New details on training of Saiyan women of the universe are revealed in the synopsis of Chapter 92.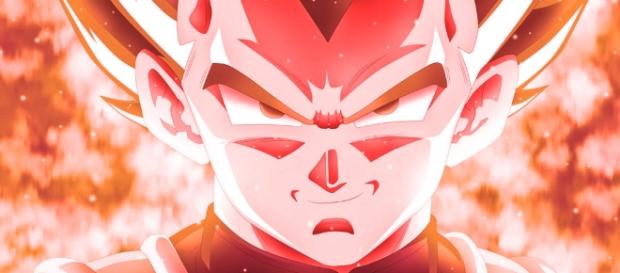 We are just a week away from the new release of Chapter 92 of the anime series "Dragon Ball Super" which will show us a very special reunion. In addition to the terrible news that Goku will receive, we will be shown how Vegeta will begin his training in the time room ahead of the tournament.
Argument
The episode would begin by showing us the meeting of 9 of the 10 warriors who would participate in the power tournament. Gohan - who is now the leader of the universe 7th team - would plan a strategy. This we can see in the official Advance that was shown to us at the end of chapter 91. Then, we would see as Hit has an encounter with Frost.
Has the hitman gone in search of the galactic pirate?
We estimate that yes, since the whereabouts of Frost was unknown.
After the tournament between Universes 6 and 7, Frost disappeared and his empire - which he had built on scams - was collapsed. This we can affirm it because in the advance of the chapter we can see it with badly dressed clothes and an appearance similar to that of an indigent. In this encounter, Frost would attack the assassin, as the latter was the one who left him unconscious in the tournament and ruined his escape. Equally, had it not been Hit, Vados, would have ruined Frost's escape.
The outcome of this meeting we estimate will be with Hit defeating or forcing Frost to participate in the tournament. Likewise, we believe Champa will persuade the Chanlong with some reward if they win. Finally, we think that at the end of the same episode, Goku and the others will hear of the terrible news of Majin Boo.
The pink monster would not attend the tournament because he has fallen asleep and does not usually get up every certain amount of time.
This time, the estimated time is 2 months. After this tragic news, Goku is forced to look for a tenth participant who would replace Majin Boo, although his idea will be rejected immediately by the team and his friends.
Additional information
This chapter will be a transitional episode, since the interesting thing will happen from chapter 93, with the recruitment of Freezer, the training of Caulifla and Kale and the return of the space tyrant. Without a doubt, the next few weeks will be full of emotion and we will be able to find out once and for all if Freezer will participate in the power tournament.
Question: Will you watch this episode? If so, leave your prediction of it in the comment box.
For more news and analysis of the universe of Dragon Ball, we recommend follow our portal of Blasting News Us and so do not miss anything related to anime
Click to read more
and watch the video
or