DBS - Tournament of Power: Frieza's evil plan is revealed
New details revealed about the return of Frieza to the 'Survival Tournament' of the 'Dragon Ball Super' saga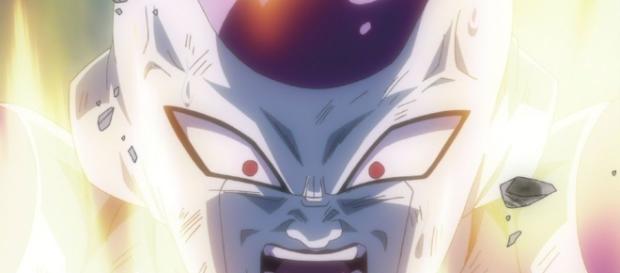 The return of Frieza to the "Survival tournament" of the "Dragon Ball Super" saga has caused enough theories for the fans; obviously, some are more coherent than others, being one of them, the betrayal that would make the villain in the Tournament of Power. However, to think of this probability is not altogether outlandish, because Frieza is the emperor of evil and villain par excellence, being an unpredictable and quite astute character in situations of danger. According to new revelations filtered a few moments ago by Fuji TV, the return of this powerful and evil villain would be seen in the next stages of the next chapters of the saga.
One of the last filtered theories says that there is a great possibility that this evil being got to orchestrate a malevolent plan against the universe 7, leaving its participants at a disadvantage in the tournament. What are the possible reasons why the villain would do all this? Why his hatred?
The plot
When he died, the emperor of the universe had to live in the hell of the earth, one in which is invaded by teddy bears and dolls, this is something that any villain could not bear, and therefore, when Goku recruits him, Frieza accepts the request immediately, and not for the fact that he feels comfortable representing the universe 7, but also it is a very strong factor being in that place for many years. In a few words, the evil villain will accept to return to the world of the alive by the fact not to put up with the hell.
Will the villain impose some conditions before being recruited?
However, many believe that Frieza will impose some conditions before being recruited, being a possibility, although it would be unlikely that Bills will be manipulated by the emperor, who at one time was a puppet of the God of destruction. The truth is that everything shows a possible betrayal of Frieza in the Tournament of Power, because in addition to hating the Saiyans, the various humiliations he received from Goku on the planet Namek, in addition to Trunks of the Future in the Land, and currently against Vegeta, is something he would never forget.
The hypothetical case that Frieza even betrays the team of the universe 7, he will attack directly to Goku, leaving him to the edge of the death, oh worse, leaving him off the platform.
Next, we will show you the progress of the upcoming chapter of the "Dragon Ball Super," with some leaked information about this saga. Enjoy it, and stay tuned. In the meantime, we await the arrival of the next chapter.