'DBS': Official summary of ep. 90 leaked
Shonen Jump magazine just revealed the official summary of the upcoming chapter of 'Dragon Ball Super.'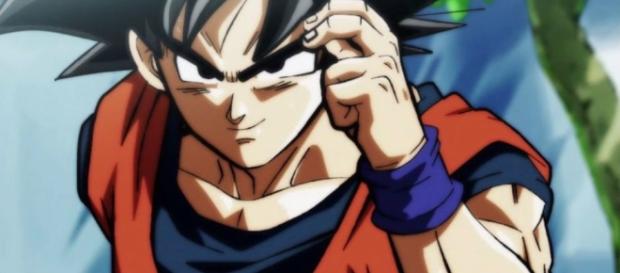 Surprising! Just a few days before the Official opening of the much acclaimed chapter number 90 of the iconic series of "Dragon Ball Super", whose release date falls on the same day as the Mothers' Day, however, there is no need to worry, because this coincidence in the overall calendar has not affected the transmission of the series at all, so it will be issued with normality. The new "Survival tournament" of the new saga of "Dragon Ball Super" has taken an unexpected turn with the arrival of the new participants of this important event, which have been revealed during the last hours.
Just a few moments ago, it was just revealed the true official summary of the upcoming episode of the series, which, according to information leaked by the Japanese magazine (Shonen Jump), will be shocking.
The plot
The first official image that would correspond to the official plot of the mentioned episode has just been filtered. In the filtered image, it can see how Son Gokú is facing his son Gohan. Apparently, this would be considered the one-on-one battle that had been mentioned days ago. Everything seems to indicate that the mystical Saiyan can face his father without any problem, so immediately, Son Goku should choose to bring his level to one of its maximum alternatives, that is, that he will use the transformation of the Super Saiyan Blue God. Will it be enough to show us a worthy Saiyan match?
Official summary of Chapter 91 according to Shonen Jump magazine
The most powerful warriors come together.
The affirmation not only refers to the universe number seven but also means that we would see the complete development of the rest of universes as number nine, who are preparing for battle. In the meantime, Gohan's splendid power has been confirmed, so Son Goku and the Z warriors have finally elected the official members for the much-acclaimed tournament of power in all "Dragon Ball". Unfortunately, Zeno sama of the future and the present are completely bored, to the point that they yearn for the tournament to start immediately by setting the rules, but the supreme angel of the 12 universes arrives and manages to calm them down.
It is worth noting that Majin Buu in this episode will cause a terrible outcome that no one would have expected.
All members would already have been gathered in the universe seven, but Goku receives the unfortunate news that something bad would have happened with Majin Buu (he has fallen asleep), so he immediately goes in search of him.
This is all the information known so far on this episode. Stay turned for more future updates.
Click to read more
and watch the video
or