'DBS': new official information comes out about the Tournament of Power
Details revealed about new powerful warriors and their role in the 'Survival Tournament' of the 'Dragon Ball Super' saga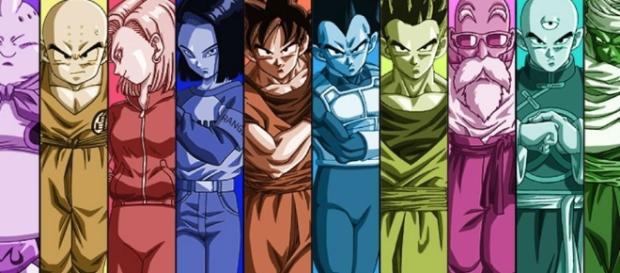 The last chapter of the "Dragon Ball Super" saga left us enough information about the "survival tournament", despite not containing as much action as the previous one, was quite entertaining in general terms. However, once again, social networks have once again generated speculation, and fans' concerns with new leaks about powerful new warriors, who would be joining the event in the upcoming episodes of the saga. Zeno Sama showed great concern for some universes that would not have all their warriors on their teams, such as the ninth universe. On the other hand, it would be confirmed that Champa, the God of destruction, had no problem in recruiting his representatives.
The plot
One of the great confirmations of Daishinkan would be that effectively the sixth universe possesses a potential similar to the universe of that Goku represents with his warriors and company, given that both are twins.
So what had already been mentioned a while back, today is confirmed 100%, taking out to light a surprising data with other twin universes, which are the universe 2 and 11.
The universe 11 would be the most difficult rival to overcome since they possess a great variety of powerful warriors, nevertheless, nobody had noticed of its twin universe, which would be the number 2. This same one, in theory, should possess a potential similar to its counterpart, especially after seeing one of its representatives, named as Riburian and in the words of the same Daishinkan, this new character owns interesting skills.
The Universe 9
It is very probable that the universe 9 does not manage to gather all the participants, nevertheless, this universe counts on two of the most fearsome warriors in the match.
It is already a fact that the Wolves that were presented in some images in the previous announcements of the saga will be defending the universe 9 with its powerful claws. It will not be easy to face these fearsome beings.
Additional information
Fuji TV has filtered new information about other very powerful warriors who would be participating in the 'Survival Tournament' of the 'Dragon Ball Super' saga. However, it is not specified whether it is Freezer or other warriors.
Next, we will show you the progress of the upcoming chapter of the "Dragon Ball Super," with some leaked information about this saga. Enjoy it, and stay tuned. In the meantime, we await the arrival of the next chapter.
Click to read more
and watch the video
or