'DBS': Freezer's new transformation confirmed
Next, we share with you new, revealing information about Freezer, and his new powerful transformation in the 'Survival Tournament.'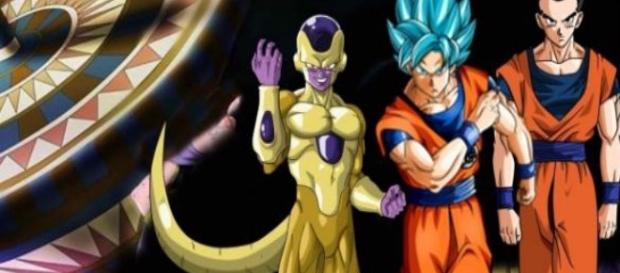 The new "Survival tournament" of the new saga of "Dragon Ball Super" has unveiled new powerful and fearsome characters never seen in the Japanese animated series, as well as a return to the battle of important warriors. New information about the return of freezer, the evil emperor of universe seven, who was once the most feared villain in the entire saga of "Dragon Ball Z," returns to the animated series with a new transformation to collaborate with Son Gokú and all the Z warriors. The new information filtered brings with it the titles of chapters numbered 90, 91, 92 and 93, which will be released in the next weeks.
How strong will the new Freezer transformation be? Can the evil emperor save the universe of Z warriors?
The plot
Son Goku manages to gather all the members who will be part of the "Survival Tournament," in representation of the universe number seven. However, in chapter 92, the worry begins grow in universe seven, who feel that they will lose the tournament and will be eradicated forever, but it is exactly in chapter 93 where a small light illuminates them and seems to find a possible solution (to call Freezer) to save them of an imminent defeat.
The returning of Freezer
Confirmed! Freezer returns to the animated series of "Dragon Ball Super" in his Golden form. Episode 93 is titled "You are one of the warriors, Son Goku recruits Freezer." It is still unknown who the inopportune warrior who would be displaced is. In the opening, a few warriors are seen fighting against the enemies of different universes, but curiously, they are not seen at all, so we could start from that point to start having an idea. Goku and Vegeta are official members, so they are seen fighting against the fighters of other universes, while the rest of Z warriors could begin to deduce that one of them would have to be replaced by the emperor of Evil (Golden Freezer), who would now be a good warrior.
Additional information
It is good to emphasize that Toyotaro, the disciple of Akira Toriyama's manga, had previously told us not to trust that the ten members of the "Survival Tournament," were definitive participants. And indeed, it was, as one of them had to be changed at the last minute.
We remind you that today is the premier of episode 89 of the series, whose plot would teach us the particularity of the master Roshi and Ten trying to dictate classes in a sacred place.
This is all the information known so far.
Stay turned for more future updates.